Here you will find the latest 2 Player Pizza Factory Tycoon codes wiki list. This game is all about playing with your friend to create the ultimate pizza empire. You ultimate goal is to build as many pizza machines as possible, so you can increase profits and unlock rare spices to make the perfect pizzas. The game is designed for multiplayer and is best experienced with a friend.
In this article, we'll be providing you with the active codes to help you build the biggest and tastiest Pizza Tycoon on ROBLOX!
Without any delay, let us get into the list of new codes!
2 Player Pizza Factory Tycoon Codes
Expired Codes
Find codes for other popular games on our Roblox Promo Codes Hub page.
Where do I get more codes for 2 Player Pizza Factory Tycoon?
Are you craving for more codes for 2 Player Pizza Factory Tycoon? Well, you're in luck! To get your hands on the most exclusive codes, make sure to follow the game's developer, 'Royal Prime', like a hungry customer following a pizza delivery guy. You can also join the official Discord server and get all the latest news and updates, as well as chat with other players.
If you're not a sociable person, don't worry; we'll keep this wiki updated with all the most recent codes. Check back often for updates. Additionally, if you happen to find a code that we haven't listed, please let us know in the comments and we'll add it as soon as possible.
Similar articles – Kohaú Hibachi Restaurant, Strong Fighter Simulator codes & Get Colossal Simulator codes.
What are 2 Player Pizza Factory Tycoon Promo Codes?
2 Player Pizza Factory Tycoon codes, are like the secret ingredients in your pizzas, they add that extra zing and make your tycoon experience even more delicious! These codes when redeemed, give you free rewards that will help you progress in the game. Think of it as a free pepperoni topping on your pizza, you can't go wrong with that!
But, just like your pizza toppings, these codes can only be used once, so make sure to redeem them only when you're ready to devour them!
And don't let them sit too long or they might expire, just like a pizza left out in the open. Use them quickly, like a hungry customer devouring a pizza slice. Happy Pizza Making!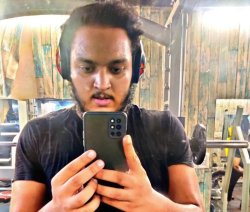 Latest posts by Amir Shiraz
(see all)