I recently came across some intriguing news regarding Activision Blizzard's mobile gaming endeavor's, and I couldn't resist sharing it with all of you. According to a tweet by @StephenTotilo, it seems that Activision has been making significant strides in the mobile gaming space, leveraging their experiences with Call of Duty: Mobile and Diablo Immortal to develop new mobile entries in their popular franchises completely in-house.
And now they have a major, mystery mobile game in the works!
Here's what we know so far:
Warzone: Mobile: Activision is bringing the adrenaline-fueled battle royale experience of Warzone to mobile devices. They are developing it with their proprietary engine, and the release is expected in fall 2023. Can you imagine the intense, action-packed matches right at your fingertips? I, for one, am eagerly looking forward to this one.
Warcraft Arclight Rumble: This mobile game takes us into the Warcraft universe with an action strategy twist. While details are scarce at the moment, the concept of exploring the beloved world of WoW in a mobile format has certainly piqued my interest. Will we be leading armies, engaging in epic battles, or unraveling captivating stories? Only time will tell.
The Mystery Game: Activision Blizzard has yet to unveil their third mobile game, leaving us in suspense. We can only speculate and imagine what it could be. Will it be another iconic franchise making its way to our smartphones and tablets? Could it be a spin-off of an existing series, or perhaps an entirely new IP? The possibilities are endless, and it's driving my curiosity through the roof!
Until then, let's embrace the excitement and start speculating about the mystery game. Which franchise would you love to see on your mobile screen? Or are you hoping for a completely fresh and innovative experience? Share your thoughts, theories, and wild guesses below.
Note: The information provided is based on a recent tweet by @StephenTotilo and the details mentioned are subject to change until official announcements from Activision Blizzard.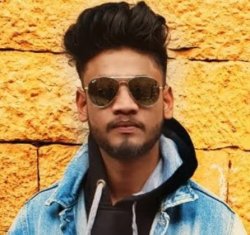 Latest posts by Aaqib Javed
(see all)