The Behemoth, folks behind CASTLE CRASHERS and BATTLEBLOCK THEATER, is back with two exciting new releases: Alien Hominid Invasion and Alien Hominid HD.
Alien Hominid Invasion is a reimagining of the original Alien Hominid, offering a fresh take on the beloved 2D run-and-gun experience. It's not just a mere remaster; it's a full-blown new game with updated mechanics, thrilling non-linear levels, and a bunch of new gameplay ideas to keep you on your toes.
And of course, no Behemoth game would be complete without co-op! Alien Hominid Invasion lets you team up with three of your buddies for some extraterrestrial fun, whether you prefer to play together locally or online.
Here is the official game trailer published by developers on social media:
Your very own Mothership awaits! Alien Hominid Invasion will be released on November 1st for Steam, Nintendo Switch, and Xbox. 👽 pic.twitter.com/JSrx86USKw

— The Behemoth 👽 (@thebehemoth) October 9, 2023
For those of you who cherish the classics, there's Alien Hominid HD. This is a faithful high-definition re-release of the original game that first graced us with its presence on Newgrounds 21 years ago.
Both games are set to release globally on November 1st for Xbox Series, Xbox One, Nintendo Switch, and PC via Steam. Alien Hominid Invasion will be priced at $19.99, while Alien Hominid HD will be available for $11.99.
The Behemoth is also offering an "Extra Terrestrial Bundle" that combines both games for a sweet deal at $24.99. So, you'll have the best of both worlds, a modern reimagining and the classic charm.
I'm personally a big fan of The Behemoth's work. Their games are always full of humor, personality, and chaotic fun. I'm especially excited about the non-linear levels in Alien Hominid Invasion, as that should offer up a lot of replayability.
If you're a fan of 2D run-and-gun games, co-op games, or just well-made games in general, I highly recommend keeping an eye on Alien Hominid Invasion and Alien Hominid HD. They're sure to be a blast to play.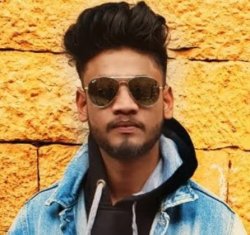 Latest posts by Aaqib Javed
(see all)