Nickelodeon All-Star Brawl 2, the highly anticipated sequel to the popular crossover fighting game, may have just been leaked through a box art image. The original Nickelodeon All-Star Brawl, developed by Ludosity and Fair Play Labs in collaboration with GameMill Entertainment, was released on PC and consoles in late 2021, featuring an exciting roster of 20 iconic characters from Nickelodeon shows.
Fans, on the other hand, were miffed that the support had been cut off and that only one DLC pack was made available. As per the official patch notes, the DLC included beloved characters like Hugh Neutron, Rocko, and Jenny from My Life as a Teenage Robot. Players could add Hugh Neutron, father of the boy genius Jimmy to their game for $4.99 or enjoy his inclusion by purchasing the $11.99 Universe Pack.
Nonetheless, rumors of a sequel began circulating, and recent developments seem to confirm their validity.
The leak originated from YouTuber PapaGenos, who has a track record of sharing accurate information about the game. He claimed that a trusted source informed him about the existence of Nickelodeon All-Star Brawl 2, and this claim seems to be supported by an image supposedly showcasing the sequel's box art.
The leak claims that Jimmy Neutron and Vlad Plasmius, Danny Phantom's arch-enemy, appear together on the box art, hinting that they would both be playable characters. Additionally, a closer examination of the leaked cover art reveals the presence of TMNT's Raphael, making his debut in the All-Star Brawl series. Interestingly, if one zooms in below Jimmy, the top of a familiar head can be seen—Squidward Tentacles from SpongeBob SquarePants.
Squidward's inclusion aligns with previous datamined details for the original All-Star Brawl, suggesting that he will finally get the chance to face off against his SpongeBob SquarePants co-stars, Patrick and SpongeBob, in the upcoming sequel.
Adding further credibility to the leak, a Twitter user with the handle @StevenSquareHeaded posted a tweet stating that Nickelodeon All-Star Brawl 2, which was previously thought to have been quietly canceled, will be announced in the near future. The tweet expressed gratitude to an anonymous uploader who shared the leaked image.
Nickelodeon All-Star Brawl 2 is expected to be a console platform fighter, similar in style to the renowned Super Smash Bros. series. Ludosity will once again be developing the game, with GameMill Entertainment serving as the publisher.
The highly awaited sequel will possibly be released later this year on the PlayStation 5, PlayStation 4, Xbox Series X, Xbox One, Google Stadia, and Nintendo Switch, bringing together fans of Nickelodeon and fighting games in an exciting crossover experience.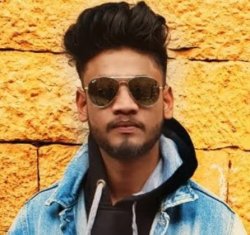 Latest posts by Aaqib Javed
(see all)