Welcome to the new Anime Power Simulator Trello guide. Published by '(NRPG) Dragon', Anime Power Simulator is latest game that is released on the Roblox platform. You will be collecting various anime heroes to create a unique squad as you start playing the game. You have to carefully recruit heroes for your team because you will be going to use them in battle against enemies. The game has diverse worlds that are waiting to be discovered and each world having its own unique features. The ultimate goal of the game is to climb to the top of the leaderboards.
So having the best heroes in your team is very important as they will help you take out some of the toughest bosses in the game. So to quickly speed up your journey, we have decided to write this Trello guide in which we have given the latest codes for Anime Simulator game. After you redeem these codes you will be able to unlock special coins that will help you upgrade your heroes to the max level.
So, let's get started!
Anime Power Simulator Trello Guide – Promo Codes
RELEASE – Redeem this code for 250 coins!
REWORK!
5kLIKES!
Before you jump into redeeming those Roblox Anime Power Simulator codes, there's a couple of things you need to keep in mind. Firstly, codes are case-sensitive, so make sure you are typing them exactly as they appear in the list. We wouldn't want you to miss out on some sweet rewards because of a small typo, would we? Secondly, most Anime Power Simulator codes have a limited time frame for redemption, so it's best to redeem them as soon as you can.
Related reads: Roblox Goofy Stands Trello
Anime Power Simulator FAQs, Answered
How do I redeem codes in Anime Power Simulator?
Want to redeem all the active codes in Anime Power Simulator? Here's how you can do it:
First you have to log in to your Roblox account.
Then search for 'Anime Power Simulator' once you are inside the homepage.
Click on the green play button to launch the game in your device.
In the main lobby of the game, click on the 'Twitter' button, which is located on the right-hand side.
It will open up a redemption window which is similar to the image given above.
Now, enter all the codes inside the 'Codes' section.
Finally, click on the 'Redeem' button to redeem your code.
If your code is valid you will get free rewards in your inventory.
Where do I get more Anime Power Simulator promo codes?
To stay up-to-date on the latest Anime Power Simulator codes and updates, you can follow the official Twitter account and join the Discord server of Anime Power Simulator game. Just don't get your hopes up too much – codes don't come out very often. However, we'll post any new codes on this page as soon as they're released.
Similar content: My Modded Day Trello
What are Anime Power Simulator codes?
They are codes that give you free rewards to help you progress in the game. Keep in mind, these Anime Power Simulator codes can only be used once, so make sure you're ready to use them before redeeming them. And don't wait too long, they can expire anytime!
That's it for the codes we have for Roblox Anime Power Simulator at the moment. If you come across any we haven't listed, please let us know in the comments and we'll add it ASAP! Good luck on your quest to become the top player in Anime Power Simulator game!
Please note that more details will be added to this Anime Power Simulator Trello guide as we go deep into the gameplay. So, stay tuned for upcoming updates.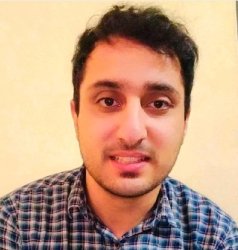 Latest posts by Oman Bilal
(see all)