Feeling exhausted from the never-ending grind in Arcane Odyssey? Spending countless hours trying to level up, only to end up frustrated and demotivated? Well, we have some incredible news that will breathe new life into your experience! Introducing our latest collection of Arcane Odyssey scripts, designed to revolutionize your gameplay like never before.
Arcane Odyssey is a Roblox game in which you go on a voyage across the War Seas. Dive into kingdoms' power struggles, where survival is reserved for the strong. Will your name inspire fear or worship? Battle for Sea Curses, precious artifacts that bestow immortality and immense power. You can also challenge rulers, ponder your purpose, and shape your destiny. Unleash your magic or embrace other combat styles, mastering weapons and more. See if you can rule the seas, conquer islands, and leave your mark as an infamous legend!
But, let's face it – the grind can sometimes take away from the overall enjoyment. But fear not! Our working scripts are here to change the game entirely. Equipped with remarkable features like Auto Herbs, Auto Fish, Auto Mob, Auto Notes, Auto Fruits, Game Optimization, and more, you'll possess an unbeatable collection of tools that will conquer every challenge that comes your way, rekindling the excitement and reigniting your motivation.
Arcane Odyssey Scripts
Let's take a look at our incredible list of Arcane Odyssey scripts below:
Script #1
loadstring(game:HttpGet("https://raw.githubusercontent.com/unknxwnlocal/localshitscripts/main/shitterarcane"))()
Script #2
loadstring(game:HttpGet("https://raw.githubusercontent.com/Efe0626/VoidHub/main/Script"))()
Now, let's address some frequently asked questions about these scripts:
Arcane Odyssey FAQs, Answered
Do I need any special tools to use these scripts?
Yes, to enhance your gameplay in Arcane Odyssey, you can use Roblox script executors. These executors, like krnl, Script-Ware, Script-Ware M, Synapse, Fluxus, and more, offer various features to improve your experience.
First, make sure you have a reliable and trusted Roblox script executor installed on your device. It's important to choose one that is safe and doesn't contain any viruses or malicious content.
Once you have your executor ready, open the Arcane Odyssey game on Roblox. Within the game, access the script executor interface and carefully copy and paste the desired scripts. Then, click the execute button to see the effects in the game.
Remember to use these script executors responsibly.
Also see – Roji Ball scripts & Decaying Winter scripts
Are these scripts safe to use?
Yes, these Roblox scripts have undergone thorough checks and are deemed safe to use. However, it's important to note that neither the developers nor the distributors of these scripts are responsible for any issues that may arise while using them.
To be on the safe side, always back up your game data before working with any third-party scripts or tools.
Can these scripts be used on any device?
These Arcane Odyssey scripts should work on any device capable of running Roblox smoothly. However, some scripts may perform better on specific devices such as PCs or laptops.
How often are these scripts updated?
We consistently update this list of scripts to ensure compatibility with the latest version of the game. Additionally, you can stay up-to-date by visiting websites like Pastebin or v3rmillion for the latest script updates.
We hope you find immense joy in using these Arcane Odyssey scripts to enhance your gameplay. If you have any specific script requests, please feel free to share them in the comments section below.
This article is part of our Roblox Scripts hub, where you can find a directory of other incredible scripts.
So, what are you waiting for? Gear up, embrace the power of these scripts, and conquer the world of Arcane Odyssey like never before.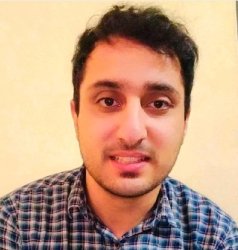 Latest posts by Oman Bilal
(see all)