The eagerly awaited game, Armored Core VI: Fires of Rubicon, has received a "T" rating from the ESRB, meaning it is suitable for teenagers. Players assume the role of a soldier who must carry out special military operations.
They control powerful mechanical suits called mechs and use various weapons like guns, rockets, missiles, and melee attacks to destroy enemies such as other mechs, tanks, and helicopters. The battles are fast and intense, with realistic gunfire, explosions, and destroyed mechs turning into burning wreckage.
The game contains mentions of a fictional drug in the story, but it doesn't show or encourage drug use. There is also mild profanity with the use of the word "sh*t."
Armored Core VI: Fires of Rubicon captures the essence of the popular franchise by offering challenging combat and customizable character options. The release is set for August 25 and will be available on PS5, PS4, Xbox Series X|S, Xbox One, and PC.
Directed by Masaru Yamamura, who previously worked on Sekiro: Shadows Die Twice, the gameplay focuses on assembling and customizing mechs according to personal preferences. Players have the freedom to tailor their mechs with different parts, providing a more personalized experience.
The game's story revolves around the discovery of a mysterious substance with great technological potential. Set in a post-apocalyptic area called the Burning Star System, players assume the role of a mercenary caught in a conflict between corporate armies and rebel groups, all seeking control over the destructive yet valuable resource.
Armored Core VI: Fires of Rubicon features exciting boss battles against impressive enemies. Players must observe and adapt to enemy movements while equipping their mechs with suitable hardware to defeat them.
The game follows a mission-based structure rather than an open-world design. This choice allows for a more focused experience, emphasizing customization and offering different strategies for each mission.
The game will have a mode where players can engage in mech combat using their customized mechs, however multiplayer mode information are still being kept under wraps.
When Armoured Core VI: Fires of Rubicon launches later this year, fans can expect an exciting and demanding experience due to its impressive gameplay, adaptable options, and furious battles.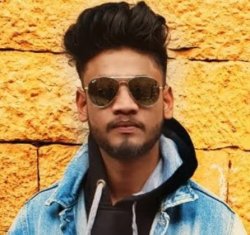 Latest posts by Aaqib Javed
(see all)