Thanks to "C4Cat Entertainment Limited", a global version of the popular Japanese game Zold:out is finally here. It brings a whole new style of fighting in non-grid battlefield. The core gameplay is based on 12 action points and the game revolves around the use of these points with cards to fight against enemies. You can either spend all the 12 action points at once to deal the final blow or use them in a more strategic way i.e. one by one.
The game has a sizable roster of characters, but there are some whose power and abilities speak for themselves. In this best character ranking in Zoldout Global guide we are going to cover such heroes only.
Evaluation criteria for the best character rank
Characters with high firepower
Characters with high attack power and ability to quickly defeat enemies are highly evaluated. Since Zoldout Global is a simulation RPG, firepower is important because you can kill enemies before they act, so you can increase the number of actions while reducing the damage your allies take.
Possesses excellent mysteries and characteristics
Characters with easy activation conditions and highly effective skills are also highly evaluated. Since the performance of a normal attack depends on the weapon, the performance of a character is determined by its mysteries and characteristics.
Specialized weapon performance
The performance of specialized weapons will also be considered in the evaluation. Exclusive weapons can only be equipped by the corresponding character, which somewhat affects the character's evaluation.
Best Character in Zoldout Global – Tier List
You can use this as a reference when researching the strongest characters in Zoldout. To be clear, we have first ranked all the characters based on their profession – Swordsman, Bowman, and Wizard.
Best Swordsman Ranking
| | | |
| --- | --- | --- |
| Rank | Character | Reason |
| 1st | | Morgan has high firepower when using positional weapons. You can acquire the first position by characteristics. |
| 2nd | | Faustina – During referee form, ability increases, HP increases by 15% when HP is 25% or less. |
| 3rd | | Margret – Inflicts poisoning when attacking and enhances the poisoning effect of poisoned enemies. |
Best Bowman Ranking
| | | |
| --- | --- | --- |
| Rank | Character | Reason |
| 1st | | Eleonora – Mystery and characteristics are easy to use and firepower is high. Increases the number of bow wielders. |
| 2nd | | Grace – Adds 2 turns of poisoning after an addicted enemy attack and reduces the attack power and movement of affected enemies. |
| 3rd | | Ella – Inflicts combustion when attacking, additional damage when attacking an enemy in a burning state. |
Best Wizard Ranking
| | | |
| --- | --- | --- |
| Rank | Character | Reason |
| 1st | | Gloria – High firepower when using fire and burning weapons. Movement value recovery when using burning weapons. |
| 2nd | | Aurora – High firepower when using frozen weapons. Increased damage inflicted on frozen enemies. |
| 3rd | | Kokoni – HP increases by 10% with 95% or more HP, and restores your HP with mysteries and characteristics |
Top 3 Heroes in Zoldout Global
Finally here is the top 3 character recommendation. It is advised to roll for these characters when you start playing the game for the first time. But if you are not able to pull them, you can always perform a reroll. If you don't know the steps you can go through the following tier list and reroll guide for Zoldout.
| | | |
| --- | --- | --- |
| Rank | Character | Reason |
| 1st | | Irene – High HP recovery ability. 15% reduction in damage to allies with 95% HP or more. |
| 2nd | | Charity – Every 9 ticks, allies' attack power increases , burns, poisoning, electric shock, and freeze damage decreases. |
| 3rd | | Natalie – High support ability. Can extend the travel distance of allies. |
If you are looking for more Zoldout content, we have got you covered! Check out Zoldout Global Weapons guide, guide to level up quickly, and latest coupon codes for the Zoldout Global version.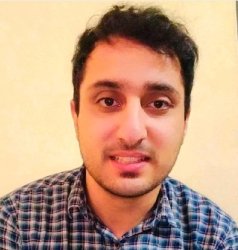 Latest posts by Oman Bilal
(see all)