Are you ready to take your Marvel Snap gameplay to next level? Look no further than my best Marvel Snap Darkhawk deck, the ultimate combination of strategy and power. This deck features the mighty Pool 5 Darkhawk card and a selection of carefully chosen cards that will guarantee you an edge in any battle. In this article, we'll take a closer look at my top Darkhawk deck in Marvel Snap and how you can use it to dominate the current meta.
Without ado, let's jump straight into the article.
Best MARVEL SNAP Darkhawk Deck (2023)
Here is my best Marvel Snap Darkhawk deck:
This deck feels like the best in the whole game, this deck is a take on the Mister Negative and Silver Surfer decks that's been really popular since Silver Surfer release. Mister Negative of course a four energy negative one power card with on reveal swap the power and cost of all cards in your deck, so essentially you want to have cards that have very low power so that when they get flipped by Mister Negative they can be incredibly powerful. So the core of this deck is kind of a really awesome Surfer package.
Also read: Best Silver Surfer Patriot deck
What makes this Darkhawk deck so powerful?
In this deck, we have Silver Surfer, we have Brood which is a great way to get a bunch of those Surfer Buffs. We also have Iron Heart, Bishop, Wolfsbane, and Mystique. All these different things that can take on those Buffs.
Not to mentions, a small package with Angela to just kind of be a card that we can play out in two and when it's flipped it's really good with zero power. Psylocke is an awesome addition and we can play Psylocke on two into Mister Negative on three to get an extra draw of that Mister Negative card. But really the true all-star in this deck is Darkhawk 4 energy one power ongoing plus two power for each card in your opponent's deck.
I am a huge Darkhawk believer and I think that this card is insane and even with no synergies in this deck there is no card as solid as Darkhawk in the game. Whatever things to add to their deck still works really really well in this Mister Negative list for a couple of reasons. First of all it's just a great card to play on turn four, it's four seven not too bad if it gets flipped it's a one energy 10 power card which is insane and it gives us another Mystique target which can be really really needed in these decks.
Also read: Top Titania deck in Marvel Snap
The rest of the deck is topped off with Iron Man which flipped is obviously one of the most powerful card in the whole game. The Sera on the other hand has really an awesome way, so even if we miss Mister Negative we either can use Darkhawk game plan and try and get Darkhawk out there and then maybe we can use Sera and then we could play like three three drops topped off with Surfer on the last turn.
There are a lot of different win conditions and you don't necessarily need Mister Negative to win which is where I think a lot of Mister Negative decks will fall flat.
In conclusion, this best Marvel Snap Darkhawk deck is a highly effective and dynamic choice for any player looking to try unique strategies. So don't wait – give this powerful deck a try and see for yourself just how effective it can be. Happy gaming!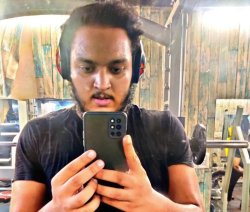 Latest posts by Amir Shiraz
(see all)