In an exciting development for fans eagerly awaiting the release of Bethesda's Indiana Jones game, new information has emerged regarding the gameplay perspective. According to Shpeshal Nick, a reliable source from the XboxEra podcast, Bethesda's Indiana Jones to Have Both First-Person & Third-Person Perspectives.
During episode 166 of the podcast, Shpeshal Nick revealed that the game will not offer a choice between perspectives, unlike Bethesda's upcoming Starfield title. Instead, specific sections of the Indiana Jones game will alternate between first-person and third-person viewpoints. While the details are not yet finalized, this information suggests that players will experience some segments of the game through the eyes of the iconic archaeologist himself, while others will provide a more traditional third-person perspective.
This revelation comes after the announcement earlier this year that the Indiana Jones game will be an Xbox console exclusive, following Microsoft's acquisition of Bethesda. Initially, the game was slated for release on Xbox, PlayStation, and PC platforms. However, the acquisition led to a change in plans, with the game now being exclusive to Xbox consoles and PCs.
The decision to make the Indiana Jones game exclusive to the Xbox ecosystem was influenced by the licensing agreement with Disney, which granted Bethesda the rights to develop the game. According to Pete Hines, Bethesda's head of publishing, working with a licensor like Disney introduces additional complexities and time constraints due to their involvement in the development process. By making the game exclusive, Bethesda aimed to reduce risks and streamline the decision-making process.
Bethesda's Indiana Jones game has been highly anticipated since its announcement at the beginning of 2021. Fans of the iconic adventurer can now look forward to a thrilling gaming experience that combines intense first-person moments with cinematic third-person sequences. As development progresses, more details are expected to be revealed, offering further insight into the immersive world of Indiana Jones.
With the exclusivity confirmed and the unique blend of gameplay perspectives, Bethesda's Indiana Jones game is set to be an exciting addition to the Xbox and PC gaming libraries. As fans eagerly await its release, the anticipation for an immersive and action-packed adventure as Indiana Jones himself continues to grow.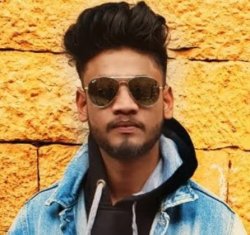 Latest posts by Aaqib Javed
(see all)