In this guide, I'll be walking you through the process of obtaining the awesome Free UGC Captain Squid in Tug Of War Simulator. If you're looking to add this cool accessory to your collection, stick around because I've got all the details you need.
The Look of Captain Squid
Captain Squid is a lovely shoulder accessory that gives your character a distinct look. It's not just any accessory, it's pretty dang cute and has got style. While some might be put off by the grind to obtain it, I personally think the effort is worthwhile.
The Grind for Captain Squid
Now, let's not sugarcoat it – getting the Captain Squid item requires some good old-fashioned grinding. But don't worry, it's totally doable, and the end result is totally worth it!
The journey might seem a bit easier once you hit World 4, but getting there takes a bit of time and dedication.
Daily Spins and Hatch Pets
Making the most of the daily spins is one approach to increase your chances of obtaining Captain Squid. Put your fingers on the wheel and hope for the best!
To improve your chances of getting Captain Squid, you can also hatch pets, take part in events, and finish daily quests.
Steps to Obtain Captain Squid
Here's a quick rundown of what you need to do to obtain the Captain Squid in Tug Of War Simulator:
Progress to World 4: While the grind might seem real, reaching World 4 makes things a bit more manageable. Keep at it until you hit this milestone.
Defeat Captain Squid: Once you're in World 4, your goal is to defeat none other than Captain Squid himself. Take on the challenge, give it your all, and come out victorious!
Use the Scale Machine: After defeating Captain Squid, make sure to utilize the Scale Machine. This step is crucial to claim your well-deserved UGC item.
Complete Quests: To make things even more interesting, you'll likely need to complete a few quests. These quests might involve tasks like training or engaging in specific in-game activities. Follow the prompts and get those tasks done!
Tips and Final Thoughts
Now, I won't lie – if you're not quite at World 4 yet, the grind might feel a bit overwhelming. But if you're closer to World 3 or about to step into World 4, the effort is absolutely worth it.
So, there you have it! A comprehensive guide on how to get the Captain Squid in ROBLOX Tug Of War Simulator. I hope this guide has been helpful to you all.
If you found it useful, don't forget to check out our Roblox guide section for more similar content. Also, don't hesitate to share your experience with fellow Roblox players who are eager to get the Captain Squid. Drop your thoughts in the comment section below!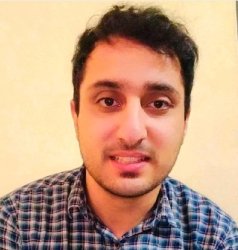 Latest posts by Oman Bilal
(see all)