Hello there, everyone! In this guide, we'll go over Clash Mini Boards and the unique tile/ability that each one has. Players battle with their Minis on a 5×8 tile playing board, which they create by placing their Minis in 5×3 segments and combining them with a 2×5 strip of tiles to create the entire playing board, on which the Minis fight epic duels. Also, read here: Clash Mini Beginner Guide, Quest & Season Reset
Clash Mini Boards Guides
Windy Plains
Electro Valley
Healing Temple
Banquet Hall
Shipwreck
Windy Plains
This is Starting Board of clash mini, Its typical tiles are dark green and light green, and This Clash Mini Board has no special tile
Electro Valley
The Electro Valley is unlocked at the Silver III League, This Clash Mini board has a unique tile that Increases Units' energy by 3. When playing with the Electro Wizard, you can place him in those tiles to instantly charge his energy.
Healing Temple
The Clash Mini Healing Temple Board is unlocked at the Silver III League. Its usual tiles are brown and pale patches, and its special tile is the Healing Star, which heals 2 HP every second for 4 seconds to troops put on it.
Banquet Hall
The Clash Mini Banquet Hall Board is unlocked at the Gold III League, This board has a special tile that makes a clone of a mini placed on it by giving the clone half of the mini's health [It also makes a clone of a unit placed on it, but the unit's and its clone's health is reduced to half] It has the ability to clone both heroes and minis.
Shipwreck
The Clash Mini Shipwreck board is unlocked at the League and It is a brand new mini battle board is here, featuring seashell tile that bounces you to the other side of the board.
that's it for this Clash Mini Boards Guide.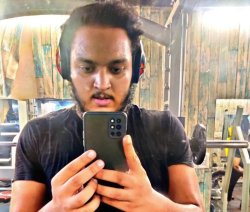 Latest posts by Amir Shiraz
(see all)