With the worldwide release of Hogwarts Legacy, some players are having trouble getting the hang of controls because the mouse acceleration is turned on by default. No worries though, you can turn it off inside the game itself. The only problem is that it's not super obvious where to find it since it's not in the usual advanced mouse settings. So to help you out, we've curated this simple how to disable mouse acceleration in Hogwarts Legacy guide.
So, let me show you the steps to disable mouse acceleration in the game.
For more similar guide, check out our Hogwarts Legacy section.
Similar reads – Character name ideas in Hogwarts Legacy
How To Disable Mouse Acceleration in Hogwarts Legacy?
By setting it to 0, you can completely disable mouse acceleration in the Hogwarts Legacy game. Additionally, this will lower the acceleration setting in the configuration files.
Here are the steps to edit the config file:
I always recommend using Notepad++ for editing config files, but you can use the regular Windows Notepad.
In File Explorer, navigate to %LOCALAPPDATA%\Hogwarts Legacy\Saved\Config\WindowsNoEditor.
You can copy and paste the path into the Address Bar and press enter. It should take you straight there.
Open the file GameUserSettings.ini using Notepad (or Notepad++).
Look for InputAccelerationDefault= and InputAccelerationAiming=. You will find it in the line that says CameraSettings=(<IN HERE>).
It's a long line, so I recommend using the Find tool.
Set value of InputAccelerationDefault=<VALUE>,InputAccelerationAiming=<VALUE> to 0.
Be careful not to delete the comma between the two commands.
Save the changes and open the game. Mouse acceleration should now be completely disabled.
If your mouse still doesn't work well after trying this solution, please see if someone has already reported the problem. If not, use the developers' contact page to let them know about this issue.
Related content: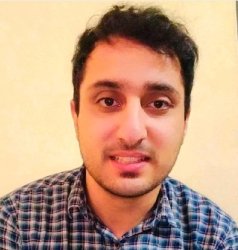 Latest posts by Oman Bilal
(see all)