Hello there! We're excited to share with you our new list of Doom Clash codes. These codes can be used to access some awesome rewards like Clue Cards, Weapon Items, Gems, Gold and more – all for free. We make sure that this list stays updated, so you can get only those codes that will work when you try them. Enjoy!
Published by "Games Hub Hong Kong Limited", your main aim in the zombie-infested post-apocalyptic world of Doom Clash game is to survive by constructing a safe shelter, recruiting soldiers with special powers, and killing the zombie horde in epic real-time strategic battles.
Doom Clash Codes List
6VPWK8
SHOWMETHEMONEY
BLACKSHEEPWALL
STAYINGALIVE
GGHF11401
GGHF11402
GGHF11403
GGHF11404
GGHF11405
GGHF11406
GGHF11407
GGHF11408
GGHF11409
GGHF11410
DOOM661
DOOM662
DOOM663
DOOM664
DOOM665
DOOM666
DOOM667
DOOM668
WELCOME051
WELCOME052
WELCOME053
WELCOME054
WELCOME055
22SPOOKY
8T26BP
DOC666
8GJ6AB
F5945H
VZKZFU
NTHJBV
Quick heads up – those codes we shared with you are going to expire soon. Hurry up, time is ticking and you better act fast.
Doom Clash FAQs, Answered
How do you use game codes?
A: Following these simple instructions will make redeeming codes in the game very easy for you.
Step1: Launch the game on your device and click on the "Profile Picture".
Step2: Login to your account and select "Code" button.
Step3: Once inside, select your server and enter all the codes.
Step4: Finally tap the "Confirm" option and your code will be automatically applied.
Step5: You can check your in-game inventory to claim the rewards that were unlocked.
Remember, Doom Clash codes can only be redeemed once per account, so when it's used, it cannot be redeemed again. And don't forget that gift codes are like secret codes, they are case-sensitive, so keep an eye on the letter casing to make sure you are using the right one.
Where to get more new codes?
A: To score some freebies, make sure to join the game's official Facebook, Discord, Twitter, or Reddit forums for any ongoing promos and giveaways. And, participating or winning the in-game events or tournaments can also earn you some special perks and premium goodies!
Apart from the codes listed here, we are also maintaining the Brawl Knight codes & Dark Continent Mist codes list regularly.
What do Doom Clash gift codes do?
A: So basically, Doom Clash gift codes are like secret codes that give you access to some premium items in the game. You know, things that regular players wouldn't have access to. You can beat the game like a pro by using all of these codes.
What you must do if your code is not working?
A: Make sure the code was entered correctly before trying another code if yours isn't working. Double-check your capitalization since some codes are case-sensitive. Chances are you may have already used that code before. So it might not be redeemable in that situation, therefore you should look for another one.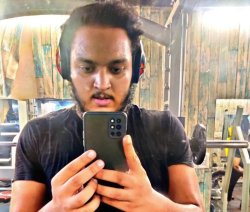 Latest posts by Amir Shiraz
(see all)