Hey, are you looking for a Dragonheir Silent Gods tier list? You're in the right place, I have one for you right here on this page.
I know, with so many characters in the game, deciding which ones to use in your team might be difficult. But don't worry, I've created a tier list that rates every character in the game based on their abilities, and firepower to assist you in making the best choice.
Related reads: Rush Arena Tier List
Dragonheir Silent Gods Tier List – Best characters
Dragonheir Silent Gods S Tier Characters
Hvitar
Errich
Flora
Khrysos
Jathal
Ivellios
Grishnaar
Huberg
Acilia
Ptolemy
Dragonheir Silent Gods A Tier Characters
Zraacs
Horus
Usk
Saggero
Schatt
Lydia
Gillian
Loren
Kamari
Clovis
Dokrazz
Vidimir
Zadok
Dragonheir Silent Gods B Tier Characters
Beags
Nedda
Dench
Eli
Jekyll
Enna
Elena
Immeral
Wellby
Hegio
Bellick
Dullard
Korth
Dragonheir Silent Gods C Tier Characters
Achuka
Troll Fighter
Pagog
Wood Elf Guard
Ront
I believe you will be able to pick the best characters in Dragonheir Silent Gods for your team after reading tier list. The top heroes in the game right now, in my opinion, are in the S-tier.
Also see: IDLE Berserker Tier List
Dragonheir Silent Gods Tier List Explanation
Tier S Dragonheir Silent Gods – The heroes in Tier S are the strongest, they are able to defeat enemies with high damage output and can also assist allies to ensure team victory.
Tier A Dragonheir Silent Gods – A-tier heroes are very dependable, have great attack and defense abilities, and are mostly used to assist other members of the group. They might require more attention and resources than S-tier heroes, but they will not disappoint.
Tier B Dragonheir Silent Gods – Heroes in this tier are decent but average in terms of overall abilities. They still have incredible skills, but they won't carry you as high as S or A tier heroes. I think completely avoiding these heroes will not be a good idea.
Tier C Dragonheir Silent Gods – The C-tier heroes are below average having weaker and less valuable abilities. They don't have enough offensive and defensive skills to be in the top tier. But I think if you have no other option, they can be useful too.
Let's look at this Dragonheir Silent Gods tier list now that I've defined how characters are ranked.
Which is the best character in the game?
Hvitar is for me the best DPS in the game. I really felt a huge difference in my game before and after having her in my team. Except for mono target, she is always a top DPS on all my team. But yes, we all have different opinions and you might have a different way of playing with a hero. But I know many players want Hvitar on top of this Dragonheir Silent Gods tier list.
Dragonheir Silent Gods Reviews
Dragonheir Silent Gods received an overall rating of 8.5 on "TapTap". This outstanding score demonstrates how pleased the audience is with the game. The game has an interesting plot, and I think the prologue is of good quality. The character models, scenery, settings, and special effects are all superb in my opinion.
Related reads: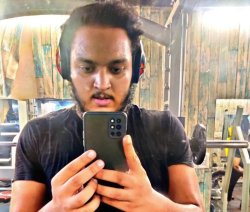 Latest posts by Amir Shiraz
(see all)