Looking to take your Eggstra Hatchers experience to the next level? Look no further! Our exclusive Eggstra Hatchers codes list is your golden ticket to a world of incredible rewards and opportunities. Get ready to conquer the game with valuable experience boosts, generous cash rewards, coveted trophies, and premium accessories that will make you the envy of all players.
Developed by the talented team at "Eggstra Games," Eggstra Hatchers is a Roblox game that brings a delightful and addictive experience to players of all ages. In Eggstra Hatchers, you'll dive into a world where coins, dirt piles, and adorable pets take center stage. Your goal is to earn coins by digging through dirt piles and uncovering hidden treasures.
The more you dig, the more chances you have to hatch and collect a wide variety of cute and colorful pets. These little companions will become your loyal friends and partners as you navigate the game's exciting challenges. So, if you're ready to embark on a captivating journey filled with coins, pets, and thrilling adventures, jump into the world of Eggstra Hatchers on Roblox
With our Eggstra Hatchers codes, you can unlock even more perks and goodies to enhance your experience. Don't miss out on this opportunity to elevate your gameplay and showcase your skills.
Eggstra Hatchers Codes List
We've done the hard work for you and compiled an up-to-date collection that will give you a head start.
Active Eggstra Hatchers codes
SUMMERTIME – Gives Free Pet!
PARTYISFUN – Gives Free Pet!
100KVISITS – Gives Free Pet!
SORRYFORDELAY – Gives Free Pet!
500GroupMembers – Gives Free Pet!
Expired Eggstra Hatchers codes
Remember, like in other Roblox games, these Eggstra Hatchers codes have expiration dates. So be sure to redeem them before they vanish into thin air. And if there are any special event codes coming in the future, don't worry—we'll keep this list updated with all the latest additions!
This article is part of our Roblox Promo Codes directory.
Eggstra Hatchers FAQs, Answered
How Do I Redeem Codes In The Game?
Wondering how to redeem codes in the game? It's simple!
Log in to your Roblox account and find the "Eggstra Hatchers" game on the homepage.
Click the green play button to launch the game on your device.
Once in the main lobby, click on the "Codes" icon to open the redemption menu.
Now enter all the working codes in the "Type here" field.
Click "Redeem!" to use the code, and if it's valid, you'll discover premium rewards waiting in your inventory.
Eggstra Hatchers codes are truly special as they help you progress swiftly through the game's stages. Just remember, these codes can be case-sensitive, so type them wisely!
Where To Find New Eggstra Hatchers Roblox Codes?
If you want to stay up to date with all the latest Eggstra Hatchers Roblox codes and game updates, we've got a few tips for you. Join the official Discord server of the game developers or follow their Roblox group and Twitter account.
This way, you'll never miss out on new codes or exciting sneak peeks. Promo codes are rare and usually released for major milestones and significant updates, so stay alert!
Oh, and one more thing: each Eggstra Hatchers code can only be used once. Once it's redeemed, it becomes invalid and cannot be used again. So make the most of every code!
That's all for now! We hope this guide has been helpful on your quest to become the best player in the game.
If you are looking for more Roblox freebies check out the newest Heroes Awakening codes, Rock Mine Simulator codes, Martial Ascension codes, Friend Rescuer Simulator RBLX Disaster codes, Craft a Boat codes, Virus Border Roleplay codes, Sheep Race Simulator codes, iHeartLand Radio Star Simulator codes, Club Vertical codes, House Construction Tycoon codes, Egoist Awakens codes, Love Cat Simulator codes, and Strength Grinders X codes list.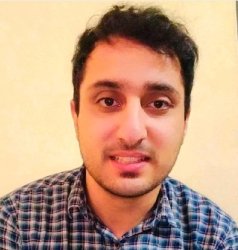 Latest posts by Oman Bilal
(see all)