If you're struggling to enable Fullscreen mode in Hogwarts Legacy and looking for a working solution, you've come to the right place. The game comes with two display settings by default, however neither of them is Fullscreen.
In this how to force Fullscreen mode in Hogwarts Legacy guide, we'll walk you through the process of manually editing a file to enable a true Fullscreen experience. If you are using DirectX 12, you most likely cannot use exclusive Fullscreen mode, but you can still activate regular Fullscreen mode with some adjustments.
For more similar guide, check out our Hogwarts Legacy section.
Force Fullscreen Mode in Hogwarts Legacy
Imagine that you want to play Hogwarts Legacy in Fullscreen mode, but you choose the only available option "Full Borderless Window" assuming it will have the same effect. I can assure you that it is not, though.
In reality, the developers of Hogwarts Legacy doesn't even provide us with a proper Fullscreen option. But don't worry, by doing some manual file editing, you can still take advantage of Fullscreen mode's immersive experience.
Step 1:
Head to:
AppData\Local\Hogwarts Legacy\Saved\Config\WindowsNoEditor
Step 2:
Locate the following file:
GameUserSettings.ini
Open it with Notepad or any other simple editor like Notepad++. Make a backup just in case.
Step 3:
Find and edit these values as they are shown here:
ResolutionSizeX=1920
ResolutionSizeY=1080
LastUserConfirmedResolutionSizeX=1920
LastUserConfirmedResolutionSizeY=1080
FullscreenMode=0
LastConfirmedFullscreenMode=0
X is for Width and Y is for Height. Example X=1366 Y=768 etc.
Those with 1920×1080 screens should use this option the most. Speaking of resolutions, have you ever wondered why some players prefer higher resolutions for their screens?
It's because more pixels result in better and sharper visuals when the resolution is higher.
A screen with a higher resolution may be exactly what you need if you prefer HD gaming. It's crucial to keep in mind that your computer can struggle to handle a better picture quality.
Last Step:
Then click "Save," and carry on with the game.
The Fullscreen option of the game is now available. The display/window mode is empty when you access the main menu and look for display or window options.
You shouldn't be concerned; this is normal and you should let it be. The game will return to being a standard window if you make a change in it.
Related reads – House Quests In Hogwarts Legacy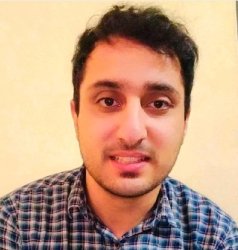 Latest posts by Oman Bilal
(see all)