Free in-game items and boost? Yes please! And with Game of West Legends & Roses codes, you can get some amazing boosts for your adventure. Game of West Legends & Roses is an Ultra Wild West Simulation RPG where you become the legend of the West, running a thriving town, dating glamorous lovers and forming an awesome fighting force to expand territory while protecting your people from enemies.
The game is regularly updated with new codes, either monthly or to mark special achievements. Be sure to check the list below for the latest Game of West codes and claim your free rewards.
Game of West Legends & Roses Codes
L54edc55
v25d11c8
Sd457a30
I08bc4f1
p600e848
G4d3ca1a
uf253e0c
t3e01102
t185b5aa
These Game of West Legends & Roses codes are not going to last forever! You best redeem them quick before they disappear faster than a whiskey bottle in a saloon. Trust me, you don't want to miss out on these goodies, so get to redeemin'!
How to use Game of West Legends & Roses gift codes?
Are you ready to claim some sweet, sweet loot in Game of West? Well, listen up cowboy (or cowgirl) because I'm going to give you the rundown on how to redeem them fancy Game of West gift codes.
First, you have to click on that little 'Avatar' icon of yours.
Next, you got to find the "Settings" button and tap on that too.
Once you're in the settings, you'll see the "Gift Code" button just waiting for you to click on it.
Inside you will se a redemption section. There enter all the codes that are given here.
Finally click on the 'OK' button to get rewarded.
How to find new codes for Game of West?
Are you ready to get your hands on some new codes for Game of West? Well, you're in luck because I'm here to show you the ropes.
First, keep an eye on the official Game of West Facebook page, those folks tend to share codes there.
Join the Game of West community on Discord channel, it's a great way to find out about new codes from fellow players.
Check out online Reddit forums dedicated to the game, as codes are often shared there.
And last but not least, keep your ears open around the saloon, you never know when a code might just drop from the mouth of some drunken cowboy.
And remember, finding new codes is like finding gold in the Wild West, you got to dig a little deeper, but the rewards are worth it!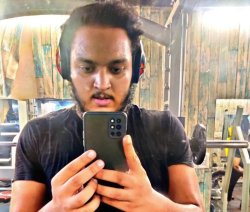 Latest posts by Amir Shiraz
(see all)