In Money Race, the limited UGC item Crown of the Few, which has an inventory of just 5,000, is up for grabs. We'll walk you through the process of obtaining this special crown in this guide.
Money Race Overview
In Money Race, your goal is to accumulate wealth and progress through various worlds. Follow these steps to claim your crown:
Collect Money: As you advance in the game, collect money strewn across the floor. Each coin brings you closer to your ultimate goal.
Discover Pets: Along the way, you'll see pets that can help you in your money-collecting endeavors. Use these companions to boost your earnings.
Advance through Worlds: By collecting wealth, you unlock the ability to venture further into the Money Race world. As you progress, you'll unlock new worlds and reap greater rewards.
Prerequisites for obtaining Crown of the Few
To go on this noble quest, ensure you meet the following requirements:
Play for 45 Minutes: Dedicate yourself to the game for a cumulative total of 45 minutes. Persistence is the key to success!
Achieve Five Rebirths: Reach the milestone of five rebirths. Show your commitment by taking the path of rebirthing.
Unlock the Space World: Progress through the game to unlock the Space World. This accomplishment signals your advancement in the Money Race universe.
Claiming the Crown
Once you've fulfilled the prerequisites and earned your place among the determined few, it's time to claim your crown:
Visit the Crown Section: Head over to the designated area where you can claim your Crown of the Few. This is the culmination of your efforts!
Embrace Your Achievement: Put on your newly acquired crown with pride. You've earned this symbol of distinction through your dedication and perseverance.
If you're new here and want to stay updated on all things Roblox, remember to bookmark the Roblox guide section for more similar updates.
Also, don't hesitate to share your experience with other Roblox players in the comment section below!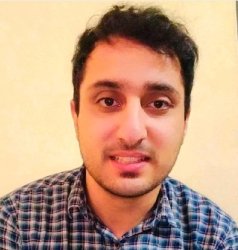 Latest posts by Oman Bilal
(see all)