If you're a fan of the exciting and addictive world of Roblox, you've probably heard about the latest buzz in the community: the Light Crown in Roblox Punch A Anime game.
You've come to the right place if you're wondering how to obtain this amazing UGC limited item. This guide will simplify the steps to snag the Light Crown and simplify the process of unlocking it.
So let's begin!
Punch A Anime: The Quest for the Light Crown
This accessory gives your avatar some style in addition to presenting a special set of difficulties for you to overcome. With only 1000 available, you'll want to get your hands on one before they're all gone!
Introducing the Three Zones
To get he Light Crown you must go through three unique zones: Candy Zone, Ocean Zone, and Forest Land. Unlocking each of these zones is essential for earning the Light Crown. Here's a quick breakdown of how you can proceed:
Candy Zone: Easily accessible from the starting point.
Ocean Zone: Venture a little further to discover the tranquil Ocean Zone, offering a refreshing change of scenery.
Forest Land: Beyond the white door lies Forest Land, the final zone that stands between you and the Light Crown.
The Path to Progress: Punch, Power, and Pets
To unlock these zones and get the Light Crown, you'll need to collect "wins" by punching through doors and obstacles. Here's the secret formula for success:
Train Your Punch Power: The more punch power you accumulate, the quicker you'll overcome obstacles. Keep training to become a powerhouse puncher!
Recruit Powerful Pets: Pets play a crucial role in your journey. They accelerate your progress by granting strength boosts and facilitating faster training. The stronger your pets, the smoother your journey to victory.
Quick Tips for Speedy Success
Here are some quick tips to quickly obtain the Light Crown:
Utilize Codes: Head over to the "Codes" section and redeem all the working Punch a Anime codes. They will give you some amazing freebies.
Pet Park: Claim your free pet park reward after 45 minutes of playtime, and keep in mind that leaving the game interrupts this timer.
Daily Rewards: Snag daily rewards, including pets, to enhance your stats and performance.
Overpowered Potions: If you've got them, use power and winds potions to boost your progress significantly.
The Space Egg Secret
For a truly powerful boost, you should spin the Space Egg in the "Spin Mule." You might uncover pets with massive multipliers, improving your punch power to new heights.
Rebirth and Beyond
Finally, remember to rebirth. Rebirthing quickens the process of gaining strength and moving closer to zone conquest.
So, there you have it! A complete guide to obtaining the Light Crown in Punch A Anime game.
If you're new here and want to stay updated on all things Roblox, remember to bookmark the Roblox guide section for more similar updates.
Also, don't hesitate to share your experience with other Roblox players in the comment section below!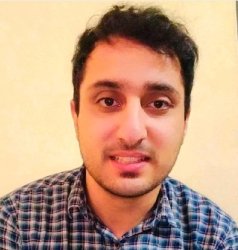 Latest posts by Oman Bilal
(see all)