In this guide, I'm going to show you how to get the Luna Crown in Skibi Battle Simulator, a free limited UGC item currently up for grabs in the game.
How to Get the Luna Crown in Skibi Battle Simulator
Now, this item is only available in limited quantities, so you're going to have to act fast. The tasks you need to complete to get the item are as follows:
Defeat the Rich Skiny, the Spy Skiny, and the Skibi Grimace
Get 300 strength.
Own a pet.
Let's take a closer look at each task.
Defeat the Rich Skiny, the Spy Skiny, and the Skibi Grimace
These are the three strongest enemies in the game, so this is going to be the most challenging task. You'll need to be well-equipped and have a good strategy to defeat them.
Here are some tips:
Use the strongest weapons and armor you can find.
Bring a pet to help you fight.
Use the environment to your advantage. For example, you can lure the enemies into traps or use obstacles to block their attacks.
Get 300 strength
Strength is your character's overall power. You can increase your strength by fighting enemies, completing quests, or using items.
The easiest way to get 300 strength is to fight enemies. You can find enemies all over the map, so you shouldn't have any trouble finding some to fight.
If you're not strong enough to fight enemies, you can complete quests to earn strength points. You can find quests by talking to NPCs around the map.
You can also use items to increase your strength. There are a few different items that can increase your strength, so you should be able to find one that's right for you. Once at 300 strength, your strength accrual rate doubles to 6.6 per second.
Own a pet
Any pet will do, but it's helpful to have a pet that can attack enemies. This will help you take down the stronger enemies more easily.
You can buy pets from the pet shop or hatch them from eggs. If you're not sure which pet to get, ask around in the game's chat room.
Once you've completed all three tasks, you'll be able to claim the Luna Crown item. This item is a unique crown that will make you stand out from the crowd. It's also a great way to show off your achievements in Skibi Battle Simulator.
So, get started today and claim your Luna Crown!
Here are some additional tips to help you get the Luna Crown:
Join a group or clan. This will give you access to more resources and help you find people to help you defeat the stronger enemies.
Be patient and persistent. It may take some time to complete all three tasks, but it's worth it in the end.
I hope this guide helps you get the Luna Crown in Skibi Battle Simulator. Good luck!
If you're new here and want to stay updated on all things Roblox, remember to bookmark the Roblox guide section for more similar updates.
Also, don't hesitate to share your experience with other Roblox players in the comment section below!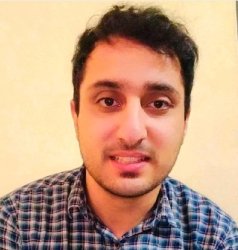 Latest posts by Oman Bilal
(see all)