As a passionate fan of the Harry Potter Magic Awakened mobile game, I'm always looking for new methods to make the most of the experience. One method I've discovered is to use promo code. If you're not aware with Harry Potter Magic Awakened Promo Codes, they're special codes provided by the game's publisher, Warner Bros. International Enterprises, that allow players to gain access to premium in-game items for free.
In this article, we'll go over everything you need to know about codes in Harry Potter Magic Awakened, including the latest list of active codes, how to redeem them, and where to find them. So if you're ready to take your experience to the next level, let's get started!
Harry Potter Magic Awakened Promo Codes
As of today here is the list of active codes:
HPMAMAGIC
harrypotter
HPMA6666
Since codes in Harry Potter Magic Awakened game are going to be valid for a limited time, you have to redeem them as fast as possible.
Related reads:
Steps to redeem Harry Potter Magic Awakened codes
To redeem codes in the game, follow these steps:
Go to the official redemption website: https://www.harrypottermagicawakened.com/tw/giftgrab/.
Enter the code and choose your server.
Provide your character ID and verification code.
Retrieve the rewards from the in-game mailbox.
By completing these steps, you will be able to redeem the codes and claim your rewards.
How to get new codes?
There are several places where you can get new Harry Potter Magic Awakened codes:
The official website: the developers often releases codes on the official website. You can check the website to see if there are any new codes available. (not recommended because not all codes are published)
Social media: the developers frequently announces new codes on their social media channels, such as Twitter and Facebook. Follow the official accounts to stay updated on new code releases.
Community forums: There are dedicated several forums where players discuss the game and share information, including codes. Some popular forums to check include the official subreddit and the Discord server. (not recommended because difficult to locate active codes)
YouTube: Many content creators on YouTube share codes in their videos or in the descriptions. Keep an eye out for new videos from your favorite creators.
To easily get new and active Harry Potter Magic Awakened promo codes you can bookmark this page. You will always find this page updated as soon as new codes are released by the developers.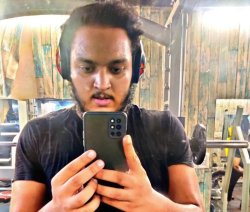 Latest posts by Amir Shiraz
(see all)