Hello and welcome to my Roblox Hunter X Athena Trello guide! In this Trello, I will cover important elements of the game such as Clans, Maps, NPC, UI, etc.
So without any delay, let's us quickly get started with this Trello guide!
Hunter X Athena Trello
UI
Name and Clan are on top in white
Green = health
Blue bar = stamina
Jenny on bottom
Pink number = Level the higher it is the more hp you gain (Max is 200)
The yellow bar signifies how close to a LevelUp you are
Age = How long you spend in a server (does nothing)
The bar under your avatar is your new bar it gets used up if you use new skills and it increases the more meditation you have
Stats
Strength – To gain strength press J to do pushups where you must press different button combinations to get strength. (Increases m1 damage) (different stages of push-ups require 25k strength, 40k strength and 60k strength)
Meditation – Press M to meditate. Over time you will gain exp (Increases nen bar size)(Must have 1k strength to unlock)
Run – To gain Run exp you just have to run by pressing W+W and Holding Shift (Increases speed)
Stamina – To increase Stamina you have to climb by jumping close to a wall and pressing Z (Increases Stamina bar)(Not all walls are climbable)
Strength and Run stop increasing your Damage and Speed at 100k Meditation and Stamina have no limits!
Natural Potential – Min is 1 Max is 100
Increases Damage and Speed
Damage + (Potential/10) Max Damage increase is 10
Speed + (Potential/20) Max Speed increase is 5
You can check your stats with the button on the right side of your screen.
Another great Roblox game: Undertale A Multiversal Timeline Trello
Nen Skill Requirements
[N] Aura = Med. 4000 (slight damage buff)
[B] Ten = Med. 7200, Str. 3600, Run 1000 (Defence buff)
[V] Ren = Med. 15000, Str. 6000, Run 2000, Stam. 3600 (Defence and Dmg buff 25%)
[G] Gyo = Med. 15000, Str. 6000, Run 2000, Stam. 3600 and 10000 Ren Mastery (See hidden people)
[C] Zetsu = Med. 20000, Str. 8000, Run 3500, Stam. 6000 (Hide)
[X] Ko = Med. 31000, Str. 11000, Run 6000, Stam. 8000 (Damage buff)
[E and R] Hatsu = Ten and Ren Mastery 25000 (Abilities)
[H] Ken = Med. 60000, Str. 15000, Run 9000, Stam. 10000 and Ten Mastery 10000 (Defence and Dmg buff)
[K] En = Med 100000, Str. 20000, Run 12000, Stam. 13000
Map Location
Hunter X Athena Hatsu Guide
How to obtain Hatsu in Hunter X Athena
Each Hatsu has 1-2 abilities.
To get a Hatsu you must meet the 25k ten and 25k ren requirements then go to the cupping table and spend 100k Jeni per spin
Hatsu damage can be increased this has a max of 100k strength and 500k meditation
Similar games: Roblox Shuudan Guide
Hunter X Athena Clan
You gain a clan upon joining the game if you wish to reroll it there's a shop option for 200R$
Rare Clan (?%)
Zoldyck
40 Bonus HP
5 Extra Speed
3 Dmg more
50 Bonus stamina
Freecss
30 Bonus HP
3 Extra Speed
2 Dmg more
40 Bonus stamina
Kurta
30 Bonus HP
3 Extra Speed
2 Dmg more
40 Bonus Stamina
-Scarlet Eyes(not in game)
Netero
20 Bonus HP
2 Extra Speed
1 Dmg more
20 Bonus Stamina
Lucilfer
20 Bonus HP
2 Extra Speed
1 Dmg more
20 Bonus Stamina
Kreuger
20 Bonus HP
2 Extra Speed
1 Dmg more
20 Bonus Stamina
Common Clan (?%)
Tsezguerra
Bordeau
Hazama
Goreinu
Kaneki
Kamado
Todoroki
Magcub
Portor
Takano
Hatake
Korutopi
Kaito
Paradinight
You can use robux to reroll Clans, Hatsu, Nen colour and change name
Nen colour reroll = 100R$
Name change = 75R$
Hair Colour Reroll = 35R$
Clan Reroll = 200R$
Hatsu Reroll = 200R$
Potential Reroll 100R$
NPC Guide
Nen Trainer
Location: North Coast on top of the waterfall
Must be level 30+
Must have Zetsu
Must have Hatsu
Mafia
Location: Whale island on the tall side of the forest
Assassin
Location: Left side of Zeban City on top of a Tree
Rouge
Location: Glade on top of the Hill in an open area
That's all for this Roblox Hunter X Athena Trello. I hope this guide will helped you up your game and become a more strong opponent on the field.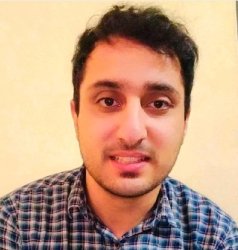 Latest posts by Oman Bilal
(see all)