JUMP: Assemble is a 5v5 MOBA mobile game featuring your favorite weekly Shonen Jump characters. Recreate the classic JUMP world, battle with fully reproduced character abilities, and experience the most thrilling 5v5 MOBA gameplay. Your goal is to destroy the enemy base while defending your own!
If you're looking for a quick boost in the game, you can redeem Jump Assemble codes to get free resources, such as gems, coins, and experience points.
In this guide, we will provide you with a list of all the working Jump Assemble gift codes, as well as the steps on how to redeem them.
Working list of Jump Assemble codes today
Here is the active and working list of Jump Assemble gift codes:
Hero1021 (new!)
TrialCard1020 (new!)
BonusD0505
HappySaturday1021
SundayHero1022
Rewards1022
SeasonTrialCard
NewBattlePass
BonusD1024
CVADD1016
SeasonWarmup1017 
Experience1018
Season2Warmup1018
NewSeason1019
bestmoba123
iponly999
goodip3762
cbonly1009
power1010
surprise1012
Fridaytime1013
HappySundayTime1015
HappySaturday
greatip6948
Redeeming JUMP ASSEMBLE gift codes
Here's how to redeem JUMP ASSEMBLE gift codes:
Launch the game on your mobile device.
Tap the Settings button on the home screen.
After that, Tap Gift Code icon.
Now, enter the gift code in the text field.
At last, Tap the Ok option.
Your free rewards will be added to your inventory.
Your rewards will be instantly added to your inventory. It's a hassle-free process!
Finding Jump Assemble coupon codes
We are here to support you in finding deals on your favorite games. Every day, we update our list with the most recent coupon codes for all the top games available.
Therefore, you can always find a code here to save some money, regardless of whether you're playing JUMP ASSEMBLE or any other game under the sun.
To find these codes, our team works really hard. We are searching across Twitter, Reddit, Facebook, Discord, and even Threads.
You can be sure that you're getting the best savings because we're constantly searching for new codes.
Submit a new Jump Assemble code
Simply submit it in the comments if you've spotted a new JUMP ASSEMBLE code that you think will be useful to others. It's okay if you don't have any new codes because you can discover the majority of them right here.
How do we verify promo codes?
We understand the frustration of non-working promo codes. That's why we're dedicated to providing you with the latest and most active JUMP ASSEMBLE promo codes.
Here's how we ensure you always get the best codes:
Our community of gamers: Whenever you use one of our promo codes, we'll ask you if the promo code actually worked or not. This feedback helps us separate the best codes from the rest.
We publish FAST: We're quick at finding new codes daily, so you receive them promptly. We know some codes expire, so we waste no time delivering them to you.
We don't steal: Plenty of other websites like to steal promo codes from our website – we've seen it happen all the time. We know the importance of sharing only the most legit codes, so we stick to official sources. That means we check the game's official website and social media channels to find the real codes.
We've reached the end of our list of JUMP ASSEMBLE codes!
Did you find it helpful? Let us know in the comments below! 😉
If you're a fan of mobile games, you'll love our list of coupon codes for other popular games. We have codes for all sorts of games, so you're sure to find one that you'll enjoy.
You can stay up-to-date with the latest codes by following us on Facebook, Pinterest, Reddit, and Twitter. We'd be delighted to keep you in the loop about all our exciting new content.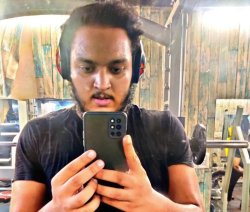 Latest posts by Amir Shiraz
(see all)