Hey, get ready to get hyped because I've got some super special Legends of Eternity Idle codes that will give you a massive boost in the game.
In this new game, you'll go on an epic journey through a world teeming with wonders and perilous challenges. You'll come face to face with terrifying creatures, take on quests, and form powerful alliances to conquer it all. But, when it comes to battling powerful bosses, you'll need some extra firepower.
That's where the Legends of Eternity Idle codes come in to help. These special codes give you access to legendary weapons and premium gear that will give your hero the edge they need to defeat even the most powerful bosses.
Legends of Eternity Idle Codes List
The Legends of Eternity Idle codes can also provide you with valuable resources and upgrades to strengthen your hero, making them an unstoppable force in the quest for immortality.
Activate Legends of Eternity Idle Gift Codes
To activate your codes, you must follow the steps given below:
Tap on the Profile Icon on the home screen.
Tap on the Settings and Gift Code option on the new screen.
After that, an empty text box will appear on your screen.
Put any of the codes given here in the box.
Finally, tap on Submit to collect your free rewards.
Important Points to Remember
Account Binding: To guarantee that you can get those benefits, connect your account to Facebook, Google, or Twitter. If you play as a guest, you will be unable to redeem any codes.
Expiry Dates: Remember that everything useful has an expiration date. Legends of Eternity Idle redeem codes are no different. Each code has a defined validity period, after which you will be unable to collect the benefits.
Case Sensitivity: Pay attention to the little details as codes are case sensitive. Which means uppercase and lowercase letters matter.
Looking for more mobile game redeem codes? Take a look at our Ninja Heroes Storm Battle codes, Naruto Endless Hero codes, Four Emperors Combat codes, GOH God of Highschool codes, Takt Op Symphony codes, and many more codes for this December.
Don't forget to give us a thumbs-up on Facebook and stay connected with the latest updates by following us on Pinterest, Reddit, and Twitter. We'd love to keep you in the loop with our exciting new content.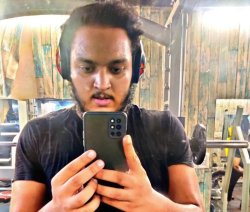 Latest posts by Amir Shiraz
(see all)