Maximize your success in Animals Inc by managing your resources wisely. In this guide we will give you an in-depth information and some tips on managing resources in Animal Inc efficiently.
So, without ado let's get started!
Animal Inc guide: Manage Resources Efficiently
Animal Inc. is a fun and casual simulation game where you get to recruit a team of animal characters like Basketball Chicken, Tony the Duck, JK Meow, Music Meow, and Hip hop Doggy to help you run your restaurant. The game offers a variety of gameplay options such as material production, exploration, mining, and production contests to keep things interesting.
Managing resources in the game is essential to building and upgrading your stores, and it's important to save gold coins and accumulate trophies, promotion and knowledge points.
One way to acquire resources is by using the Ancient Well, where you can manually or automatically mine for a variety of resources. Another way is by visiting the Convenience Store, where you can purchase the products you need and keep an eye out for regular updates and discounts. Product Goods also require a lot of raw materials, which can be obtained quickly and for free through stores or by watching advertisements.
Another way to acquire resources is by opening Sea Otter Blind Boxes, which contain different rich rewards. If you're anxious to know what's inside, you can speed up the opening process.
Managing your staff is also important in the game, you can improve their attributes and unlock more skills by collecting experience stones and business guides. Each stage requires a reasonable selection of staff to negotiate and you can get rewards for successful negotiation.
That's it for our guide on how to manage resources in Animal Inc efficiently! By following these strategies for managing resources in Animal Inc, you'll be well on your way to building and upgrading your stores, unlocking new skills and attributes for your staff, and enjoying all the fun gameplay options the game has to offer. Happy farming!
Looking for free boost in the game? Check out the new Animal Inc codes list!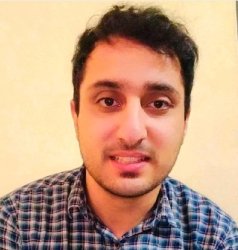 Latest posts by Oman Bilal
(see all)