MIR M: VANGUARD AND VAGABOND is a newest MMORPG published by "Wemade Co., Ltd" for the global region. It includes breathtaking visuals and a variety of wonders from the Mir continent.
Here is a complete MIR M beginners guide to explain the important aspects of the game such as Gear, Skills, and more.
Besides this, we also have the new MIR M classes guide for beginners.
MIR M Beginners Guide
Discipleship
The Mir continent is full of adventures, but there will be difficulties along the road. Don't be discouraged by these challenges; there are people who already overcame them and are eager to help you.
In the Discipleship programme, you can establish a relationship and gain benefits including things, titles, and unique advantages by becoming a Mentor or Pupil. A 5% boost in the rate at which you accrue experience points is one of these perks. New players can support their Mentors or turn into a Mentor themselves, but mentors can also help them through the challenges of the Mir continent. It is crucial to pick a qualified mentor because a qualified teacher can help you on your journey.
Selecting a Mentor who is not constantly accessible online can have a detrimental effect on your experience. Whether you become a Mentor or Pupil, you will have the power to overcome any challenges ahead.
Gear
To succeed in the Mir continent, you must defeat tough monsters and competitors who want to be the ruler. Gear will be your best ally from start to finish. Your strength can be increased by equipping gear, and each piece of gear has different options. The blessing system in MIR M allows you to strengthen your weapon so that it can deal greater damage to your opponents. Therefore, it's a good idea to strengthen and bless your weapon.
Enhancing your weapon to a certain level will make it shine. People will admire your weapon, no matter if they are friends or foes. But be careful, if you enhance it too much, it could break. With strong gear, you will be famous and powerful throughout the entire Mir continent!
Skills
For your adventures in the Mir continent, skills are essential. Reading skill tomes or wearing an avatar are two ways to learn new skills. On the right side of the Skill menu, you can view details about a skill and where to find it. You can view specifics about the skill's operation and its range on the left. Each skill can be made stronger with its own Skill Tome.
When you meet the requirements, you can increase your skill level. Wearing strong Avatars will also give you special effects to make some of your skills better. Remember to put your skills in quick slots to use them and you can take them out by clicking on them again.
The more you progress, the more damage your skills will do!
Clan Dungeon
Once you join a clan, you can go to the Clan Dungeon. You can only go in during certain times and it will cost clan coins and resources from the clan storage to enter. Before you go in, you can see the recommended power level and what kind of monsters will be there.
The number of times you can enter the dungeon will reset every Saturday at midnight and you can only enter 2 times. If a dungeon is already 100% completed, you won't be able to go in anymore, so make sure to participate before it's too late!
That's all for today's MIR M beginners guide. Did you find this guide helpful? Do let us know in the comments!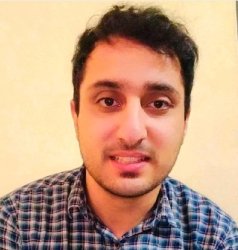 Latest posts by Oman Bilal
(see all)