Do you want to earn premium rewards like Jade, Crystal, Gems, and more? Well, then you're in luck, because here you will find an active list of MIR M Vanguard and Vagabond coupon codes that you can use to unlock all the premium rewards.
MIR M Vanguard and Vagabond game is released by "Wemade Co., Ltd" for Android, iOS, and Windows systems. It is a MMORPG game set in the vast Mir continent featuring an isometric viewpoint and 8-directional grid while incorporating successful elements from MIR4 and adding own unique content and systems. The core aspect of the game is the struggle for power and resources through various battles and events, such as the Hidden Valley Capture.
MIR M Vanguard and Vagabond Coupon Codes
MIR4Happy2023 – (New)
MIRMWEMADEBOTSTUDIO – Free Rewards!
BOTMISHERE – Free Rewards!
MIRMGRANDOPEN – Official global launch code (Expires 28-02-2023)
WELCOMEMIRM – CBT period code (Released on 8-11-2022)
The list of coupon codes that is given for MIR M Vanguard and Vagabond game will expire soon, so it's better if you redeem all of them as soon as possible. Remember, the clock is ticking and you better act fast!
Love sea exploring games? We have Uncharted Waters Origin coupon codes list!
MIR M Vanguard and Vagabond FAQs
Steps to redeem MIR M Vanguard and Vagabond codes?
The process to redeem codes in the game is very simple. Just follow these steps to redeem all the codes quickly.
Step1: Launch the game and go to the redemption section by tapping on "Settings" icon.
Step2: Once inside the new window, tap on "Account" button.
Step3: Now copy & paste directly all the codes that we have given inside the text box.
Step4: Finally tap the "Register Coupon" button and your codes will be automatically applied.
Step5: You can check your inventory to claim the rewards that were unlocked.
MIR M Vanguard and Vagabond codes can only be redeemed once per account, so when it's gone, it's gone for good. And don't forget that gift codes are like secret codes, they are case-sensitive, so keep an eye on the letter casing to make sure you are using the right one.
Where to find MIR M gift codes?
Well, you could try to check the official MIR M Vanguard and Vagabond Facebook page, Discord server, YouTube channel, or related Reddit forums for any promotions or giveaways. You should also register for in-game events or tournaments since they occasionally give redeem codes as a reward for playing or winning.
What are MIR M codes?
MIR M codes are promotional giveaways that can be used to unlock cool items while playing the game. You should always be looking for them because they are extremely rare and difficult to find.
Your best bet would be to simply check out dedicated websites like ours, because we are always on the lookout for the new list of codes to share with our readers.
Besides MIR M, we are also maintaining the active Ninja Assemble Rebirth Mania codes list.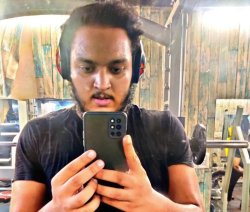 Latest posts by Amir Shiraz
(see all)