Welcome to the Mythic Path character guide! In this fantasy idle MMORPG game, you will embark on a grand adventure to defeat the Primal Foe, accompanied by a diverse team of Heroes. With the ability to switch between multiple Heroes, you can choose the best ones to join you in your quest. But that's not all – each Hero has multiple talent routes and a variety of equipment to choose from, allowing you to strategically build your team and customize your characters to fit your playstyle.
As you explore the vast game world, you'll encounter strange events, make moral choices, and collect beautiful game art. But beware – mysterious dungeons await, with their unpredictable roguelike gameplay providing new challenges every time you enter. And if you're feeling brave, you can join forces with other players on the global server, either as part of a dungeon team or by joining a Guild to participate in tournaments and fight for glory.
So come along on this epic journey and join the fight against the Primal Foe with the help of our Mythic Path character guide.
Mythic Path Character Guide – Overview
Turalune, the Fighter
Turalune, the Fighter, is a tragic character with a curse placed upon him by the Primal Foe. His ancestor, Turnure, faced the malevolent god and was cursed to bring doom to everything he touched. This curse was passed down through the generations and ended up with Turalune, who struggles to deal with the terrible fate that has been placed upon him. Despite his unrivaled strength as a Hero, Turalune is constantly faced with disaster and heartbreak as a result of the curse.
The curse takes a toll on Turalune's soul, as he fights against Turnure, who is trying to take control of his body. Turalune has already lost so much, and refuses to lose anymore, while Turnure, who has already lost everything, knows that the only way to defeat the Primal Foe is to sacrifice everything. The internal struggle between Turalune and Turnure adds another layer of complexity to this tragic character.
To lift the curse, Turalune must give up his soul and bleed until his blood runs dry. It's a difficult road ahead for Turalune, but his determination to defeat the Primal Foe and lift the curse on his soul and blood is admirable. It will be interesting to see how Turalune's story unfolds as he battles against the darkness and evil that fear him.
Andreth, the Cleric
As I read about Andreth, the Cleric, I am impressed by her ability to see through destiny and gaze into the future. Despite being unable to change the dark fate that mankind is headed towards, Andreth does her best to heal the wounds of the people and bring them peace and belief. It's clear that Andreth is a selfless and compassionate character, and it's no surprise that the people come to love her deeply.
However, this love and Andreth's refusal to serve the Curia lead to her being accused of heresy and sentenced to be burned at the stake. Despite this tragic end, Andreth's story does not end there. The love of the people inspires them to deflect the spears and halberds of the Curia and rush into the flames to save Andreth. Even in death, they believe in what Andreth represents and are willing to sacrifice themselves for her.
Miraculously, Andreth survives the flames and is able to see the shining souls of those who sacrificed themselves for her. This new sight gives Andreth hope and a new purpose – to light the way for the destinies of her descendants and guide them through the darkness that surrounds the world. Andreth's resilience and determination in the face of tragedy is truly inspiring. Even when faced with a tragic end, Andreth never looks back and keeps moving forward, determined to make a difference in the world.
Elty, the Archer
I am struck by the complex relationship between Elty and Tyris. Despite being two separate entities, Elty and Tyris fight side by side and support each other, each with their own unique qualities – Elty is gentle and nurturing, while Tyris is brutal and cold. However, it is revealed that Tyris is actually a doppelganger created by a Phantom Succubus, leading to a hunt between the two that lasts nearly a century.
In the end, Elty triumphs over Tyris and has the opportunity to kill her. However, Elty can't bring herself to do it, instead choosing to seal Tyris in her own body. This act of mercy, despite the hatred Elty feels towards Tyris, is a testament to Elty's compassion and strength.
As Elty continues to hunt prey, she senses a power from the marking on Tyris' soul, as if a boundless shadow will eventually return for them. It's unclear what this means for the future of Elty and Tyris, but it's clear that their relationship will continue to evolve and be shaped by their experiences and actions. Overall, Elty is a complex and layered character with a fascinating backstory.
Tyris, the Assasin
She was created in a sinister way. Phantom Succubus Elza was defeated by the Phantom Queen and reshaped into a doppelganger of the best elven hunter, Eltyris, in order to achieve the Queen's sinister goals. This transformation into Tyris is a clear testament to the brutal and cutthroat nature of the demon world, where survival is the only goal.
However, as Tyris spends time with Elty, her true self begins to fade away and she starts to feel emotions unknown to demons. This internal struggle between her true nature as a demon and the new emotions she is experiencing adds depth and complexity to Tyris's character. When Elty discovers Tyris's true identity and pursues her with a vengeance, Tyris is left torn between relief and regret, unable to let go of the emotions she has come to know.
Overall, Tyris is a multifaceted character with a rich and complex history. The way in which she was created and the internal struggle she experiences add layers of depth to her character, making her a compelling and interesting figure in the Mythic Path universe.
Also see: Stardust League Character Guide & Brown Dust 2 Tier List
Other Characters
There are many other characters that may not be as well-known but are no less important in their own right. Here is the list of lesser-known Heroes you may encounter on your journey:
Anastasia
Apocalypse Lord
Aqua Lord
Flamejet Demon
Shadowverse Hecate
Thank you for reading this Mythic Path character guide! I hope that you have enjoyed learning more about the various Heroes in the game and their unique abilities and stories.
We would love to hear your thoughts about the guide and any feedback you have for us. Do you have any favorite Heroes that you enjoy playing as? Are there any characters that you think we should have included in the guide? Let us know in the comments below.
Additionally, we would love to have you share your tier list of the Heroes in Mythic Path.
Thank you again for reading, and we hope to hear your thoughts and feedback soon!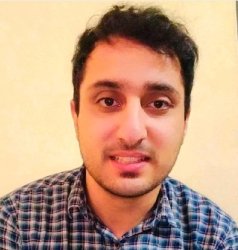 Latest posts by Oman Bilal
(see all)