Get the latest codes for Squid Game Tycoon, a latest Roblox game released by "Crystal Games!". In this game, you can build and manage your own virtual squid game facility. You can increase earnings by playing various mini-games, such as Red Light, Green Light, Fish Game, Honeycomb Game, and Bridge Game. You can also compete with other players, unlock new private islands, explore the map, and fly planes for fun. But that's not all, the developers have also started offering Squid Game Tycoon codes that you can use to collect special rewards.
Moreover, we also have Get Colossal Simulator codes and SHEIN X Klarna Wonderland codes.
Squid Game Tycoon Codes Today
Expired Codes
Please Note: There will be some Squid Game Tycoon codes that will be case-sensitive and most of them can only be redeemed for a limited time. It is always best to bookmark this website for the most up-to-date list of codes.
Find codes for other popular games on our Roblox Promo Codes Hub page.
How to use Squid Game Tycoon promo codes?
See the image above for reference and follow the steps given below to redeem Squid Game Tycoon promo codes easily:
Launch the game and click on the "Twitter" icon on the left side of the screen.
On the new window click on the "Type your code here" text field section.
Enter all the codes given and click on the green "Redeem" button.
If the code is valid, you will receive free boost, and coins.
How to get new codes for Squid Game Tycoon?
Are you feeling lost in the vast ocean of Squid Game Tycoon codes? Don't worry, we've got you covered! Finding new and exciting codes to use in-game is as easy as catching a squid in a net. Here are a few tips to reel in those codes:
We keep a running list of all new codes for the game, so you don't have to waste your time searching for them.
Follow the developers on social media, like Twitter and Discord, it's a great way to stay updated on the latest code drops.
Check out the official Subreddit and community forums related to Roblox and Squid Game Tycoon, it's a treasure trove of codes waiting to be discovered.
Join the official group of developers on Roblox, it's like having your own personal school of codes swimming right to you.
Keep an eye out for special events or holidays, the game developers might just release a code to celebrate!
Don't be a "squid out of water" when it comes to finding codes, follow these tips and you'll be swimming in coins and gems in no time!
Happy Gaming!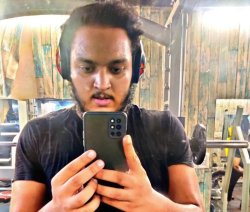 Latest posts by Amir Shiraz
(see all)