Do you want to unlock premium resources like Gold Fruit, Gems, Magic Book, and more? Well, then you're in luck, because here you will find an active list of New World Vigour Voyage codes that you can use to unlock all the special rewards.
New World Vigour Voyage is developed by "MANSEL MILES S" for Android and iOS devices. The main aim of this game is to explore the sea and participate in X-server clashes to become the strongest crew and attain ultimate glory as the kings of the sea. The game offers a hands-free idle mode with easy auto-battle and resources collection, providing a fun and effortless gaming experience.
New World Vigour Voyage Codes
wbvmcxl67f
qvcmlh0669
pcg0hvl642
3qcvka0667
xas9zj3665
j5gul1f660
h1bfcwn662
85dl1f3659
vcd32sk654 
qyge5a2644
rd8mefu645
f8y7raw639
ht2myxu63a
f8y7raw639
ht2myxu63a
kjubzd2634
0cawt1f63c
kj3ad6r63d
0wxbqrt64a
9v2m4r3647
8frsb2y636
NAMI666
OP666
ZORO666
ctbw05q637
fhyngq7638
The gift codes for the New World Vigour Voyage game will soon expire, so it's important to use them right away. Hurry up, time is ticking and you better act fast!
New World Vigour Voyage FAQs
How to redeem codes in the game?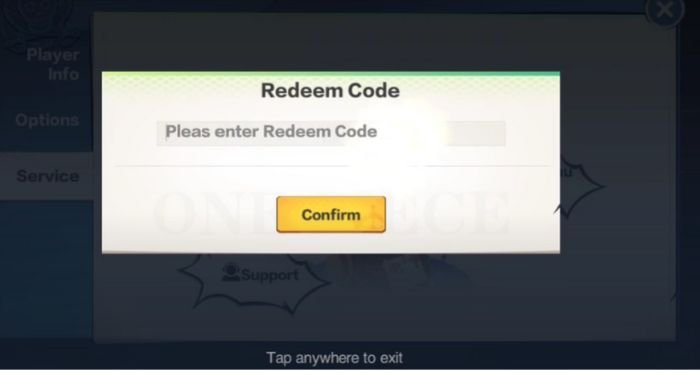 The process to redeem codes in the game is very simple. Just follow these steps to redeem all the codes quickly.
Step1: Launch the game on your mobile device.
Step2: Tap on the "Avatar" option on the upper right corner.
Step3: Once inside the new window, tap on "Service" button and "Redeem Code" option.
Step4: Finally tap the "Confirm" button and your code will be automatically applied.
Step5: You can check your in-game inventory to claim the rewards that were unlocked.
New World Vigour Voyage codes can only be redeemed once per account, so when it's gone, it's gone for good. And don't forget that gift codes are like secret codes, they are case-sensitive, so keep an eye on the letter casing to make sure you are using the right one.
Love My Hero Academia? Check Apocalyptic Rise of Hero codes.
How to get New World Vigour Voyage redeem codes?
Well, you could try to check the official New World Vigour Voyage Facebook page, Discord server, Twitter profile, or related Reddit forums for any promotions or giveaways. You should also register for in-game events or tournaments since they occasionally give redeem codes as a reward for playing or winning.
What are New World Vigour Voyage gift codes?
New World Vigour Voyage gift codes are promotional giveaways that can be used to unlock cool items while playing the game. You should always be looking for them because they are extremely rare and difficult to find.
Your best bet would be to simply check out dedicated websites like ours, because we are always on the lookout for the new list of codes to share with our readers.
Besides this new list, we are also maintaining the Arashi Awaken codes list actively.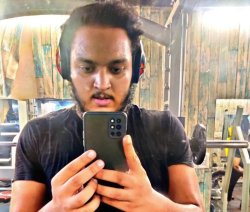 Latest posts by Amir Shiraz
(see all)