Hey there, welcome to our new Ninjutsu Kaisen codes guide! Here you will find an updated list of promo codes that can be used to unlock Bronze Coin, Partner Shard, and other perks for free.
Ninjutsu Kaisen is a online action/RPG that will make you feel like a true ninja. In this game, you'll be able to experience an epic story featuring all of your favorite ninja characters from the Naruto franchise.
You'll also get build a fortress to secure your village's resources from enemy attacks. So grab your shuriken and prepare for some ninja-fun!
Current Ninjutsu Kaisen Codes List
Naruto9013 – Free Gems! (new!)
Naruto9012 – Free Gems & Gold coins (new!)
Naruto9010 – Free Gold coins
Naruto9008 – Free Coins & Gems
Naruto9006 – Free Gems & Shards
Naruto9004 – Free Gems & Shards
Naruto9003 – Free Gold
Naruto9002 – Free Gold & Gems
Naruto9001 – Free Gems
Naruto501 – Free Gems & Shard!
Naruto416 – Free Gems & Coins!
1000Followers – Free Gems & Coins!
Naruto048 – Free Gems & Coins!
power9000 – Gives Gems & Boost!
hjdyk3 – Gives Free Gems!
minato9tails  – NEW Code!
happyApril – Free Bonus Gems!
goodluck – Get Free Perks!
NARUTO321 – Get Free Perks!
NARUTO123 – Free Gold!
enjoygame – Free Gold!
Naruto666 – Free Gold!
enjoythegame – Free Perks!
Naruto111 – Free Rewards
FREENINJAS – Free Coins
NEWNARUTO – Get Bronze Coin & more
UAREHOKAGE – Get A Universal Partner Shard
NINJABEST – Free A Universal Partner Shard
Narutocode – Free Boost!
SUMMONGACHA – Get Advanced Summon Scroll
NARUTOEVER – Free Advanced Summon Scroll
WELCOMEU – Free Gold and Ration Dango L
The gift codes for the Ninjutsu Kaisen Blazing Storm will soon expire, so it's important to use them right away. Hurry up, time is ticking and you better act fast. Besides this latest codes list, we are also updating the Devil Hunter Idle codes and Plant X codes list actively.
Ninjutsu Kaisen FAQs, Answered
How to redeem codes in the game?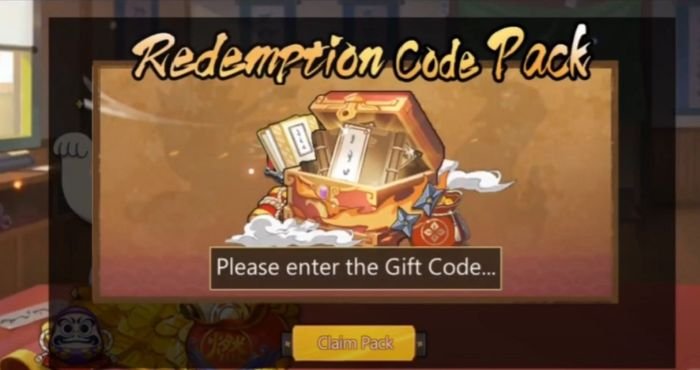 It's super easy to redeem codes in Ninjutsu Kaisen Blazing Storm, just follow these simple steps.
Step1: Launch the game on your mobile device.
Step2: Tap on the "Bonus" option on the upper right corner.
Step3: Once inside the new window, tap on "Code" button.
Step4: Finally tap the "Claim Pack" button and your code will be automatically applied.
Step5: You can check your in-game inventory to claim the rewards that were unlocked.
Ninjutsu Kaisen Blazing Storm codes can only be redeemed once per account, so when it's used, it cannot be redeemed again. And don't forget that gift codes are like secret codes, they are case-sensitive, so keep an eye on the letter casing to make sure you are using the right one.
How to get new Ninjutsu Kaisen promo codes?
You should check out the game's Facebook page, Discord server, Twitter profile, or Reddit forum for any promotions or giveaways. Signing up for in-game events or tournaments is a good option too. Sometimes, you can get free special perks and goodies just for participating or winning the event!
What are Ninjutsu Kaisen Blazing Storm gift codes?
Ninjutsu Kaisen Blazing Storm gift codes are promotional giveaways that can be used to unlock cool items while playing the game. You should always be looking for them because they are extremely rare and difficult to find.
Your best bet would be to simply check out dedicated websites like ours, because we are always on the lookout for the new list of promo codes to share with our readers.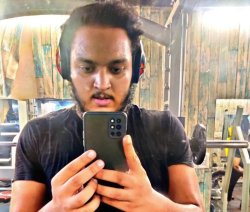 Latest posts by Amir Shiraz
(see all)