The all new Underground War 2.0 is a game released by "capserg" on Roblox platform. You can choose to engage in hand-to-hand combat with swords, dig tunnels to strategize and outmaneuver opponents, or use a rifle to take out enemies from a distance.
But that's not all! You can redeem codes to unlock premium rewards such as in-game cash for free. In this article we have given all the new and working Underground War 2.0 codes that you can use during your adventures. In addition, we also have Climb To WIN codes!
So, let's get started with the Underground War 2.0 codes list!
Active Underground War 2.0 Codes Wiki
28K – Free Boost!
27K – Free Cash
26K – Free Boost
25K – Get Free Cash Rewards
24K – Get Free Cash
23K – Ger Free Cash
22K – Ger Free in-game Cash.
21K – Use this code for in-game currency.
Please Note: Underground War 2.0 codes can be case-sensitive and can only be redeemed for a limited time. It is always best to bookmark this website for the most up-to-date list of codes.
Find codes for other popular game on our Roblox Promo Codes Hub page.
Steps to redeem Underground War 2.0 promo codes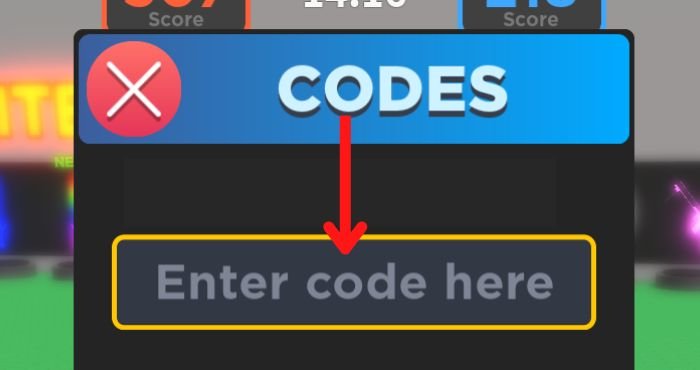 See the image above for reference and follow the steps below to redeem Underground War 2.0 promo codes easily:
Start the game and click on the "Codes" icon on the left hand side of the screen.
On the top bottom of the new screen click on the "Enter code here" text field section.
Enter all the codes given and click on the "Enter" button.
If the code is valid, you will receive free rewards, cash, and boost.
Love anime games? See Super Anime Simulator codes!
Where to find codes for Underground War 2.0?
Are you finding it hard to get new codes for Underground War 2.0 game? Fear not, dear player! There are many ways to find new and working codes to use in the game. Here are a few ideas to get you started:
Follow the developers on social media, such as Twitter and Discord.
Check the game's official Subreddit and forums for announcements and updates.
Join the game's official group on Roblox. This is a great way to stay up-to-date on the latest news and codes for the game.
Keep an eye out for special events or holidays. The game developers may release codes to celebrate these occasions.
Alternatively, you can save yourself some time and check all the latest Roblox Underground War 2.0 codes on our website. We update our codes page regularly to ensure that you have access to the most current and valid codes for the game.
So whether you're looking for a specific code or just want to see what's available, our website is a great resource.
Don't forget to have fun and enjoy the game!