Why spend your hard-earned money on premium resources when you can just use these OP: Fateful Sailing codes to get them for free? Gold, gems, EXP, magic chest – you name it, we've got it! Just take a quick look at our list of active codes and you can unlock free rewards in just few clicks.
Published by "GREENHAM CONTROL TOWER LIMITED", OP Fateful Sailing is an idle iOS game where you can grow your heroes' Battle Power limit and explore the sea adventure features all while in idle mode. You can join different pirate crews and enjoy top-tier adventure gameplay with strategy-based combat. You can even compete against other players in the online mode to move up the rankings and earn trophies.
OP Fateful Sailing Codes (Updated)
As of today here are all the OP Fateful Sailing codes available for you to redeem in the game:
h4mkb5x69d (NEW CODE)
nvms3lq698
9q6ep4569c
v1x23wj68a
n63jlb4677
z7fgx3m678
4ywvqjh668
az07plj67b
t5n6xmu676
k2lr5d767a
blwx4z8664
usopp888
ace999
q8dfkp6661
jrp98uf662
shxr1ty663
phwmd6j66f
9h1tmbf670
OP666
NAMI666
ZORO666
chopper777
k1gcm7h671
2391n6q686
e285cpn660
bfa4lvc687
dwk4jfe666
uzw3rh8673
fv4sxzc688
wf9jcax667
OP: Fateful Sailing FAQ's, Answered
Q: How do I redeem codes in the game?
A: So, to redeem codes in the game, things are a bit different. But worry not—it's not too difficult! The steps to complete it are listed below.
Step1: Launch the game and tap on "Avatar" option.
Step2: Tap "Service" button on the new popup window and then "Redeem Code".
Step3: Now copy & paste directly all the codes that we have given inside the text box.
Step4: Finally tap the "Submit" button and your codes will be automatically applied.
Step5: You can check your mailbox to claim the rewards that were unlocked.
Just a friendly reminder, OP Fateful Sailing gift codes can only be redeemed once per account, so it's important to use them wisely.
And don't forget to double-check the letter casing when entering the code, as gift codes are case-sensitive. Please keep in mind these tips if you want to make the most of your gift code.
Q: How do I get more OP Fateful Sailing gift codes?
A: Well, you could go and check the official OP Fateful Sailing Facebook page, Discord channel, YouTube channel, or related Reddit forums for any promotions or giveaways. Additionally, to improve your chances of finding gift codes, it would be helpful for you to participate in various in-game events or tournaments, as such activities often serve as a source of rewards for successful achievement.
Q: What do OP Fateful Sailing codes do?
A: OP Fateful Sailing codes can be redeemed to unlock premium rewards and other useful items in the game. This makes it easier to progress in the game without having to go through multiple hassles for premium resources.
For more mobile game freebies, check out the latest Master Ascend Origin codes & LOC King Of The Sea codes list.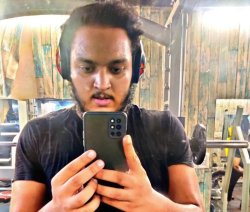 Latest posts by Amir Shiraz
(see all)