26th June 2023 – Today marked the official start of the final beta test for the eagerly awaited action role-playing game Phantom Blade: Executioners. According to an official tweet, players can now plunge into its fascinating world and experience fast-paced action on iOS, Android, PC, PS4, & PS5.
It takes you on a dark and bloody journey of love and revenge, introducing you to a cast of diverse characters. With its high-speed move action system, the game promises an immersive and intense gameplay experience, while challenging you to solve the game's darkest mysteries.
To celebrate the final beta test, the developers have announced a special bonus. By retweeting and sharing the news, inviting friends, and participating in the beta test, players will have the opportunity to unlock a tester bonus, which includes receiving 10 times the free Golden Phantom Sigil when the game is officially released. The goal is to reach 50,000 testers for this final beta test.
The final beta test is scheduled to run from June 26th, 2023, at 11:00 AM (CST) to July 10th, 2023, at 11:00 AM (CST). For those in the Pacific Time Zone, the test will begin on June 25th, 2023, at 07:00 PM (PST) and end on July 9th, 2023, at 07:00 PM (PST). Finally. those in the Greenwich Mean Time Zone can join from June 26th, 2023, at 04:00 AM (GMT) until July 10th, 2023, at 04:00 AM (GMT).
It's vital to know that the character data from the final beta test will not be used for the official release. Microtransactions will be available throughout the testing phase, but when the game is released, players will receive a refund of 200% of what they paid.
Players must use the same platform they used for the beta test and log into the same S-GAME account after the official launch in order to be eligible for the refund.
For language support, the game will be available in English, Traditional Chinese, Korean, Japanese, and Vietnamese.
Those who participated in the previous closed beta tests should be aware that their data will not be carried forward to the final release. The game data was completely wiped at the end of the previous tests.
The game is compatible for cross-platform play and which make it one of its most intriguing aspects. The same account can be used by players to smoothly transfer between devices and continue their progress. For example, you can log back in and pick up where you left off on your mobile device after you check out on PC.
All game testers are urged by developers not to share, transfer, or sell their accounts, game files, or testing credentials to any other party so as to protect privacy and account security.
Follow the official community channels if you want to take part in the last beta test. The following social media channels will post the download link for the test:
Facebook: https://www.facebook.com/PBEXglobal
Twitter: https://twitter.com/PBEX_global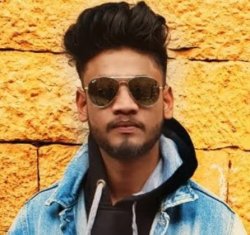 Latest posts by Aaqib Javed
(see all)