Welcome to Project Polaro, a Roblox game developed by Heartgirl567891 that promises an adventure inspired by the beloved Pokémon series.
It will immerse you in a unique blend of pocket monster collection, thrilling battles, gym challenges, and the pursuit of badges, all of which have captured the attention of trainers far and wide.
The goal is to gain experience points, special badges, and a lot of money. So, you will set out on a challenging journey collect lovely pocket monsters and battle gyms and other trainers to become the best Pokémon master.
To improve the experience and build a vibrant community, the developer has created a Trello board and a Discord server for Project Polaro players only.
The Trello board serves as a single information hub in which trainers can receive updates, track the state of development, and learn more about the new features that are in the works.
Likewise, the Discord server provides a place for trainers to interact, strategize, and share their experiences.
Project Polaro Trello & Discord Links Wiki
Check out the official Trello and Discord link for Project Polaro below. I've personally verified it to make sure it's the real deal. So you can go right in and explore everything related to the game.
Trello Official: Project Polaro Trello
Discord Official: Project Polaro Discord
Roblox Page Official: Project Polaro
Project Polaro Codes
If you want to further boost your progress and dominate the competition, Project Polaro codes are a must. For in-game gems, upgrades, and coins you can redeem the following codes today:
MOREPVPUPD
SORRY4SHUTD
THXGUYS
LATE9K
8KPLR
Steps to redeem Project Polaro codes?
Unlocking the hidden treasures in Project Polaro is an adventure unlike any other. Follow these instructions and discover a world of free rewards like never before:
Launch Roblox and start Project Polaro game.
After that, you must progress through the story to complete the tutorial.
Now, click on the Menu option.
Then, click on the Mystery Gift button.
Enter all the codes and click Confirm to get your codes.
That concludes this post on the official Project Polaro Trello, Discord, and Codes Wiki.
For more Trello links, check out the following articles: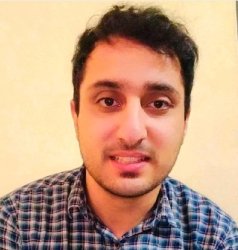 Latest posts by Oman Bilal
(see all)