Hello there! If you're looking to assemble a strong team and want to know which characters will help you dominate, check out our brand new Redemption Reapers tier list.
The game is Developed by "Adglobe" and Published by "Binary Haze Interactive" on the Steam platform. Redemption Reapers is the perfect choice if you're looking for an exciting game that will transport you back into medieval times. You have to use strategic skills and resources to lead the Ashen Hawk Brigade against the Mort legions. It's intense and action-packed with emotional cutscenes. See if you can lead the Brigade to victory with hard work and determination.
You'll want to know which characters go well together and who you should use as you can assemble a team of five heroes. You must have a solid understanding of each hero to accomplish that.
Alright then, let's see which characters will help you kick butt of your enemies in combat!
Redemption Reapers Tier List – Character Guide
TIER S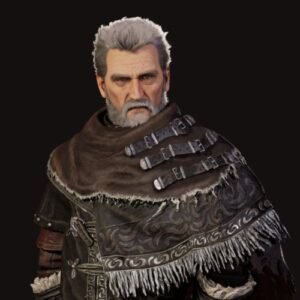 Rowen
So, you've got Rowen – the leader of the Ashen Hawk Brigade. Even though he may look tough and unapproachable, don't let his demeanor fool you. This guy pays close attention to detail and his teammates trust him. Plus, he's Sarah's master of swordsmanship. Overall, Rowen is a skilled warrior who wields two swords on the battlefield.
Socius
As the Ashen Hawk Brigade's deputy commander, Socius is a pretty trustworthy man. Socius is basically Rowan's wingman, and he's always talking about how smart he is. But hey, they seem to have a pretty good bromance going on, so it's all good. Socius is respected by his peers because he is a no-nonsense individual who takes his job seriously.
Also see – Gacha Heroes Tier List
TIER A
Sarah
She is warrior class in the Ashen Hawk Brigade. She's got some heavy regrets from battles in the past but that just makes her more fearless and willing to go all. Plus, she wields two daggers like a total boss.
Lugh
Lugh is a veteran spearman in the Ashen Hawk Brigade who has red hair and wears a hat and mask. He talks with bitter irony about his situation and companions, which results in usual conflicts with Glenn.
Glenn
He is a really important person in the Ashen Hawk Brigade. He is in charge of Sarah's team and he fights in a traditional style using a sword. He used to be a Knight Commander which means he has lots of experience leading people. Glenn can be a solid member of your final team.
Also see the new – KOF: Survival City Tier List
TIER B
Levante
Levante was a general in the Kingdom of Caledaecia. He was very brave and was called the "Tiger of Caledaecia". Unfortunately, his kingdom was destroyed by a group called the Mort. Levante is still fighting against them by hiding in the last fort that is still standing.
Urs
Urs is a giant in the Ashen Hawk Brigade. He has a big axe and fights at the front to protect his friends. He is an elder in his group so he helps keep everyone focused.
TIER C
Karren
Karren wields a bow and arrow and belongs to the archer class in the Ashen Hawk Brigade. Since there is a clear division of front and rear line warriors in the brigade, she often can be found fighting together with Urs.
TIER D
Lorthos
He works mainly for Luden to figure out what's happening with the Mort attacks. He talks to the Ashen Hawk Brigade and the Luden army to try and stop the Mort from getting any closer.
Naki
Naki was a boy from Inissa Village in Bishu. The Mort destroyed his village, so he went to Hawks' Nest with Sarah and others for protection.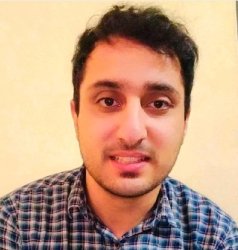 Latest posts by Oman Bilal
(see all)