Anime Spirits is a Roblox game by TAKLA SQUAD in which you can create your own anime characters, explore the world of anime, and train to become powerful warriors.
There are many unique anime worlds that you can explore in the game, each one offering its own special rewards and challenges. The characters you create can be levelled up, supplied mighty weapons, and used in battle with other players or NPCs.
With nearly 12 hours of gameplay under my belt, I'm here to provide you with an in-depth Anime Spirits guide which will help you to explore the amazing world of Anime Spirits easily.
Also see — Anime Spirits Boss Guide, Anime Spirits Souls Tier List, and Anime Spirits codes.
Anime Spirits Beginners Guide
Let's kick things off by familiarizing ourselves with the main menu. It is going to be the central hub for your Anime Spirits journey.
Main Menu
Play
When you first enter the game, you will be given several options, including "Play," which allows you to get right into the action.
Races
You can spin for Rare (24% chance), Epic (5% chance), Legendary (1% chance), Common (70% chance) races in this section. Each player begins with three spins, and codes are the primary way to obtain more spins. You must keep an eye out in the community for codes, or look into buying spins for convenience.
Perks
Perks, like race spins, can be obtained through codes or by purchasing them. With common, rare, epic, and legendary tiers, these perks provide different benefits and modifications to your character.
Some perks that you will get are: Double Geppo Jump (Rare), Luck Boost (Epic), and more.
AFK
The AFK feature allows you to earn Gold, Gems, and even Souls while you are not actively playing. While you take a break from playing actively, it's a great way to gather resources.
Update Log
You can visit the Update Log section to stay up to date on the latest game changes and additions. This section contains useful information about new features, improvements, and events.
Early Access
Early Access provides unique opportunities for those seeking an early advantage, including the chance to face super bosses such as Zabuza. Visit the Early Access section regularly for new events and updates.
In-Game Interface
After we've gone over the main menu, let's look at the in-game interface and key elements you'll come across during your adventures.
Player Stats
Fire Bar: The gauge used to activate Rage Mode and gain a damage boost.
EXP, Health, Stamina Bars: Displaying your experience, health, and stamina levels.
Golden Gems: Currency used for various in-game transactions.
Max Level: The current level cap is 500.
Menu
The menu, located in the top left corner, provides quick access to basic functions such as inventory, shop, settings, and more.
Starter Pack & Mystery Gift
You can use the codes in the Starter Pack and Mystery Gift sections to earn rewards and advance in the game.
Settings
The Settings menu allows you to change game settings, toggle PvP mode, customize screen options, and manage party invites.
Shop
You can look through the in-game store to buy useful accessories, clothing, and other items to help you build your character.
Inventory
You can check your inventory to see and manage obtained items, accessories, and other assets within the game.
Quests
You can take on exciting quests to level up and unlock new content. Quests come in a variety of forms, including main island-to-island quests, delivery quests, and clean quests.
NPCs and Islands
To progress through the game, explore different islands and interact with NPCs. Here's a rundown of notable islands and NPCs:
Starter Island
This is the first island that you will spawn into.
Quest Giver 1-5: Progress through quests to level up.
Bat Spawner: Set spawn point.
Isen Tracker: Purchase Alri to track hidden buildings.
Sword Dealer, Soul Dealer: Access various services such as stat resets and soul spins.
Geo Trainer, Wanie: Learn special abilities and techniques.
Other Islands
Here's a complete list of all the islands with enemies you'll encounter inside. To go on to the next island, you have to defeat them.
Monkey Island: This island is home to a variety of different monkeys, including gorillas.
Marine Island: This island is home to a variety of different marines, including hand Morgan.
Hidden Village: This island is home to a variety of different ninjas, including Naruto.
Sand Island: This island is home to a variety of different desert bandits and warriors.
Forest Island: This island is home to a variety of different sound ninjas and Orochimaru.
West City: This island is home to a variety of different cyber men and Sans.
Snow Island: This island is home to a variety of different snow officers and the Frieza Force.
Kami's Lookout: This island is the final island in the game. It is home to Goku and a variety of other powerful NPCs.
Dragon Ball World — West City, Snow Island, & Kami's Lookout
To advance through the Dragon Ball story, you have to complete related quests, defeat opponents, and explore new Dragon Ball worlds.
Leveling Up
You can level up your character by completing quests, defeating enemies, and spinning for a soul. Levelling up your character will increase their stats and make them more powerful.
Super Bosses
Every 20 minutes, you will run into Arlong and Zabuza, the super bosses. If you defeat them, you'll find priceless treasures such as gems and weapons like Frieza's helmet and Zabuza's sword.
Specializations
Picking specializations such as Substitution Jutsu and Conqueror's Haki will help you develop your character.
Awakening Rage Mode V2
To activate Rage Mode V2, reach level 500, gather one million gold, and go to the Floating Building. You can explore the secret room for a unique experience.
That brings an end to our day! I hope this Anime Spirits guide was useful to you. Please feel free to post any questions in the comments section below.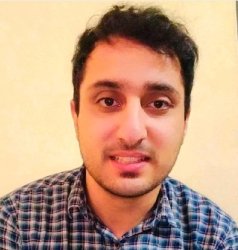 Latest posts by Oman Bilal
(see all)