Are you tired of being crushed by gravity and roadblocks in Bike of Hell? Are you feeling like you're peddling uphill while your opponents are zooming down the track like they're on a rocket?
Worry not, because I've compiled a list of all working Bike of Hell scripts that will make travelling a breeze. I'll also walk you through every step of how to use a secure Roblox script executor to run scripts.
If you are looking for more Roblox scripts, check out our new Tank Race scripts list.
Bike of Hell
Bike of Hell is a pedal-powered pandemonium created by the geniuses behind Obby But You're on a Bike. To progress faster in this game, you must JUMP, so buckle up for chaos.
You have to race a bike through a chaotic six-minute course, avoiding obstacles and leaving competitors in your dust. It's not a race—it's a wheely wild adventure!
Functions of Scripts
The Bike of Hell script provides a number of useful functions that can be accessed by executing it on any Roblox executor. These include:
Instant Win
Auto Checkpoint
Bike of Hell Scripts Wiki
You can use the following scripts to get some extra perks in Roblox Bike of Hell:
Instant Win & Auto Checkpoint
loadstring(game:HttpGet('https://raw.githubusercontent.com/ToraIsMe/ToraIsMe/main/0BikeHell'))()
How to execute Bike of Hell scripts?
Here are the steps to run Bike of Hell scripts:
Get any one of the following Roblox script executor: Krnl, Synapse X, and Fluxus
Launch the Bike of Hell game on your PC.
Simultaneously, open the script executor window.
Paste the script that you want to run in the designated field inside the executor.
Finally, click the "Execute" button.
Once you've clicked the Execute button, the Bike of Hell script will run in the background and automatically do the things it's programmed to do.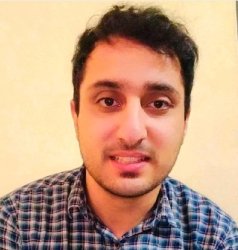 Latest posts by Oman Bilal
(see all)