Elemental Chaos is a new Roblox game where you can choose an element with its own unique abilities and fight other players or team up to defeat bosses.
The game is still very new, but there is already an Elemental Chaos Trello board and Discord server to help you get started and stay up-to-date.
Here is a summary of the game's key features:
Choose your element: There are many different elements in the game, each with its own abilities. For example, you could use elements like Blood, Water, Earth, etc.
Fight other players: You can fight other players in PvP mode. This is a great way to test your skills and see how your element stacks up against the others.
Team up to defeat bosses: You can also team up with other players to defeat powerful bosses in PvE mode. This is a great way to achieve a common goal.
Roblox Elemental Chaos Trello & Discord Links
See below for official links to Trello and Discord. I personally checked it to ensure that it's authentic. So, you are free to dive straight in and discover everything about the game.
Elemental Chaos Controls
Movement: WASD
Double Jump: Space 2x
Dash: Q (Jump is usuable during dash)
Slide C (Use while dashing)
Block: F
Use Spell: M1 (select spell first)
Charge Spell: Hold M1
FREQUENTLY ASKED QUESTIONS
What is Trello, and how is it related to Elemental Chaos?
Trello is an online collaboration tool that helps developers, such the ones behind Elemental Chaos, plan and monitor the progress of their projects. It is also the major location for game-related news, updates, and development updates.
Is the Trello board regularly updated?
Yes, the Elemental Chaos Trello board is regularly updated to keep the community informed about ongoing progress in the game.
What can I do on the Elemental Chaos Discord server?
On the official Discord server, you can chat with other players, seek help or advice, form teams, participate in events, and stay up-to-date with announcements from the developers.
With that we conclude this post on the official Elemental Chaos Trello and Discord links Wiki.
For more Trello links, check out the following articles: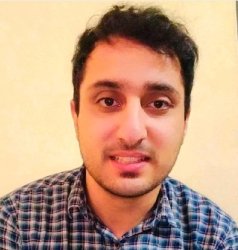 Latest posts by Oman Bilal
(see all)