Published by "Memes of Dreams", the brand-new Freddys Playground is a Roblox game inspired by the popular Five Nights at Freddy's (FNAF) franchise and Rainbow Friends. In this game, you navigate through an exciting playground filled with challenges and obstacles. To enhance your gameplay experience, you can also use Freddys Playground codes to unlock new features and power-ups.
In this article we will give you all the latest codes for Freddys Playground that you can redeem today. We will also talk about some best places where you can get a fresh supply of codes regularly. So, let's get started!
On 25th March 2023, we checked for new code. You can find the latest list below!
Freddys Playground Codes Today 
SORRY – Get Free Coins!
TRADING – Use this code for 500 Coins & 10 Gems!
LAUNCH – Use this code for free coins!
Be careful, some codes for Freddys Playground may be temporary and expire after a certain period of time, so you should use them quickly before they disappear like a ghost in the night. And always remember it's always best to bookmark this website for the most up-to-date list of codes.
Find codes for other popular game on our Roblox Promo Codes Hub page.
How to redeem Freddys Playground promo codes?
Follow the steps below to redeem codes easily:
First, log in to your Roblox account and launch Freddys Playground.
Look for the "Code Redemption" button, it's usually located in the main menu.
Once you find the redemption button, click on it, and a window will appear where you can enter the code.
Type in the code, making sure to double-check for typos, or else the code will be rejected and you'll end up looking like a fool in front of Freddy and his friends.
Press the redeem button, and if the code is valid, you'll receive your rewards.
Related reads – Climb To WIN codes, Sword Slasher codes & Merge Slime Simulator codes!
Where to get new codes for Freddys Playground?
Are you looking for new codes to unlock some amazing freebies in Freddys Playground? Well, you're in luck because there are several ways to get your hands on them.
Follow the game developers on social media platforms like Twitter, or YouTube. They often post new codes there, and sometimes even hold giveaways.
Check online forums related to the game, where players often share new codes with each other.
Join the Freddys Playground community on Discord server where you can come across codes.
Keep an eye on fan-made websites, like ours, that specialize in keeping track of the latest codes.
Remember, Freddys Playground codes are often released in a limited quantity or for a limited time, so grab them quick before they disappear faster than a security guard in a FNAF game.
Happy Gaming!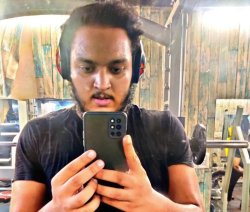 Latest posts by Amir Shiraz
(see all)