Heist Tycoon is an online game on Roblox where you build and manage your own bank, unlock defense units to stop robbers, raid other players' banks, and earn money based on how many buttons you own and robbers you destroy. This guide includes Heist Tycoon script that will help you unlock cool features like Infinity Money, FPS Booster, Jump Power Changer, and more.
So, why not give it a shot? You won't regret it!
I also just wanted to let you know that when it comes to using scripts for Heist Tycoon, there's one thing you got to keep in mind. Some of them might not work anymore after a game update. So you better use them quickly!
So let's start digging through all the scripts you can execute today. We will go through each script and give you the lowdown. Are you ready? Let's do this!
Roblox Heist Tycoon Scripts List
This script allows you to automatically get an advantage without you doing anything manually. Just use your preferred script executor and let it do the job for you.
Heist Tycoon Script #1
loadstring(game:HttpGet("https://raw.githubusercontent.com/KISOOUF/Cat-Core/main/script"))()
Heist Tycoon Script #2
loadstring(game:HttpGet("https://scriptblox.com/raw/NEW-Heist-Tycoon-Script-Infinite-Money-7981"))()
Related reads – Blue Locked League Scripts & Project Mugetsu Scripts
Roblox Heist Tycoon Script FAQs
Q: Do I need any special tool to use these scripts?
A: If you want to use the Heist Tycoon script, you got to make sure you've downloaded a Roblox script executor that's free from viruses.
Some good options are Vega X, Synapse X, JJSploit, Hydrogen, and the like. It's super important to be careful about this stuff, so do your research and remain safe out there!
Once you have downloaded the executor, start the game on Roblox.
Then, while you're in the game, launch the script executor.
At last, copy-paste the working scripts as you want.
Finally, click on the execute button and see the magic happen.
Q: Are these scripts safe to use?
A: These Roblox scripts have been fully checked and are totally safe to use. The folks who made and share these scripts aren't responsible for any mess-ups that might happen when you use them.
But before using any third-party scripts or tools, make sure you backup all of your game data just to be cautious.
Q: Can these scripts be used on any device?
A: You should have no issues running these scripts as long as your device can run Roblox. Just a heads up, though – some scripts for Heist Tycoon might work better on certain devices like PCs or laptops.
Q: How often are these scripts updated?
A: To make sure the Heist Tycoon Script is compatible with the most latest version of the game, we do our best to update this list on a regular basis.
We hope this FAQ section has addressed some of your concerns about using Heist Tycoon Script. Feel free to leave a comment if you have any more queries or worries, and we'll answer your questions accordingly!
This article is part of a directory: Roblox Scripts Hub.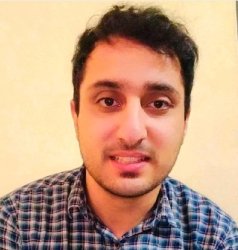 Latest posts by Oman Bilal
(see all)