Check out the new codes for Ken Omega on this page. Developed by "The 206", Ken Omega is a fast-paced and intense survival game released on Roblox platform. Your stamina is crucial in this game where every move counts. You must control your hunger, stamina, and health bars in order to survive. To gain money you can perform tasks, then utilize it to improve your weapon of war. See if you can become the game's most powerful hero!
But that's not all! The developers have also released new Roblox Ken Omega codes that you can use to unlock cash, exp, and other rewards.
Looking for similar codes? See Shinobi Saga codes and Super Jump Race codes.
Roblox Ken Omega Codes Wiki
NewYearsBoost – Gives you $100k & 1 hour of 2x exp!
NewYearsStyle – Resets your style to the basic combat! Try out a new one!
NewYearsClan – Rerolls you clan once! Test your luck for a rare clan!
HalloweenRoll – Free STYLE RESET & $100k
Please Note: There will be some Ken Omega codes that may be case-sensitive and most of them can only be redeemed for a limited time. It is always best to bookmark this website for the most up-to-date list of codes.
Find codes for other popular games on our Roblox Promo Codes Hub page.
Where to find new Ken Omega codes?
Looking for the latest Ken Omega codes? They're harder to find than a gas station in a post-apocalyptic world, but don't worry, we've got you covered! Keep an eye on this website and make sure to join the game's official Discord server for the latest code drops and survival tips.
And remember, always carry a can of beans, a lighter, and a code in your inventory, you never know when you'll need them to survive.
Thanks for checking out our list of new Ken Omega codes wiki. We hope you found it helpful in your quest to survive the harsh world of Ken Omega.
Remember to keep an eye out for new codes, as they will give you the edge you need in battle. Stay alive in the game, and we'll see you soon!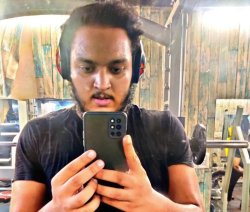 Latest posts by Amir Shiraz
(see all)