Get the latest and updated Kill or Be Killed Trello & Discord links wiki links here, your gateway to the world of this action-packed fighting game on Roblox.
Kill or Be Killed, or KoBK for short is an adrenaline-fueled and electrifying Roblox fighting game where fighters such as Undertale Chara, Glitchtale Betty, and more from various fandoms clash with each other.
Your goal is to pick the best fighter and become the ultimate champion.
The Kill or Be Killed Trello board serves as a single location for important game updates and announcements. It keeps you informed about current events and gives you a preview of upcoming events.
And if you join the Kill or Be Killed Discord server, you'll find it buzzing with activity! Players gather to discuss, have entertaining chats, and share tips and ideas for improving their game.
Roblox Kill or Be Killed Trello & Discord Wiki
Check out the official Trello and Discord link for Kill or Be Killed below. I've personally verified it to make sure it's the real deal. So you can go right in and explore everything related to the game.
Trello Official: Kill or Be Killed Trello
Discord Official: Kill or Be Killed Discord
Roblox Page Official: Kill or Be Killed
Kill or Be Killed: Best Characters Guide
Let's find out the main characters in Kill or Be Killed game on Roblox:
XChara
A versatile fighter having powerful skills. X! Slash skill lets him leap backward, launching a powerful ground slash at his enemies (Damage: 34.8, Mana: 40).
In X Splitter skill, both hands thrust the knife into the ground, creating a ground crack that sends opponents flying (Damage: 38.5, Mana: 50).
The ultimate move, Doomed To My Control, is about a deadly chest attack, lifting the opponent, and stunning them with X Particles (Damage: 13.59, Mana: 60).
Chara
A nimble fighter with powerful moves. Chara can teleport using the R key every 5 seconds, using a save star as a destination. With the F key, Chara can defend by blocking incoming attacks with the knife.
In battle, the basic attack (LMB) involves multiple slashes followed by a strong strike that knocks opponents back.
Bete Noire
When facing danger, Bete can use Akumu as a shield or wield her scythe to block incoming attacks. In normal mode, she performs a deadly combo of left-to-right strikes, finishing with a powerful uppercut.
If her scythe mode is enabled, Bete swings her scythe relentlessly, ending with a devastating slash. Moreover, Bete possesses the Beast's Lance ability, where she slams enemies to the ground, impaling them with her javelin, and finally delivers a forceful kick forward.
But her attacks deal medium damage and require 40 mana.
We now conclude this guide on the official Kill or Be Killed Trello & Discord Wiki links.
For more Trello board updates, check out the following list: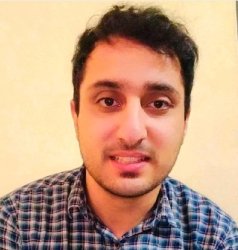 Latest posts by Oman Bilal
(see all)