Today I'm going to be showing you how to find all Gacha spawn locations in Roblox King Legacy. So, as you know, the Gacha is a new feature in King Legacy that allows you to spend Beli or Robux for a chance to get a new Devil Fruit.
But where does the Gacha spawn? Well, the Gacha can spawn anywhere on any island in the game. However, there are a few set locations where it's more likely to spawn.
Without ado, let's dive deep into this guide.
New Gacha Rework
Instead of the gacha person being in the same spawns all the time, they've changed it so now it is random spawns. It spawns randomly every 40 to 90 minutes, so you're looking at pretty much once per hour. It will despawn in 7 minutes, so you have 7 minutes to find it.
How To Find All Gacha Spawn Locations in King Legacy
There are two main ways to find the Gacha:
Look for the Legacy Pose. When the Gacha spawns, a Legacy Pose will appear above its location. This pose can be seen from a distance, so it is a great way to quickly find the Gacha.
Check all the islands. The Gacha can spawn on any island in King Legacy. If you don't see the LegacyPose, you can try checking all the islands to see if the Gacha has spawned.
Gacha Spawn Locations
Here are some specific Gacha spawn locations on each island:
Starter Island: Near the Logia Island Portal
Soldier Island: Under the tree near the arrows
Shark Park: Under the tree
Sand Island: Under the cactus to the right side of the island
Sky Island: Near the Castle
Sea Island: Near the Sea King's Castle
Ice Island: Near the Ice Castle
Magma Island: Near the Magma Castle
New World Island: Near the New World Portal
Of course, these are just a few examples, and the Gacha can spawn anywhere on any island. The best way to find the Gacha is to simply explore and check all of the different areas.
That's all for today! I hope this helped you learn how to find all gacha spawn locations in King Legacy.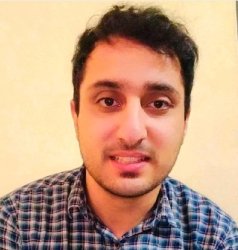 Latest posts by Oman Bilal
(see all)