Find all the newest and active Roblox Longest Answer Wins codes here on this page. Published by @NOOBEstudios, Longest Answer Wins is a Roblox game where you compete to provide the longest answer to a prompt. But the game is not that simple, it also has a rising lava element, where you must avoid getting "cooked" by the lava in order to survive. The last player remaining is the winner.
In this article, we will have listed an updated collection of all the working, valid, and active codes for the Longest Answer Wins game. But that's not all! The developers are regularly offering new Longest Answer Wins codes and we expect more codes to be released when certain milestones are achieved such as 15K Likes.
Once you're done with these codes, we've got plenty of other content for you to enjoy. Check out Merge Race Simulator codes, Sheep Farm codes, DREAM-SIX codes and Beyond Volleyball League codes!
Longest Answer Wins Codes List
7500Likes – Free Rewards!
10KLikes – Free Perks!
5000Likes – Get Pink Matter tile
500Likes – Get Donkey trail
250Likes – Gives Free Perks
100Likes – Get Baller tile
Release – Free Rewards
Before you jump into redeeming those Roblox Longest Answer Wins codes, there's a couple of things you need to keep in mind. Firstly, codes are case-sensitive, so make sure you are typing them exactly as they appear in the list. We wouldn't want you to miss out on some sweet rewards because of a small typo, would we? Secondly, most Longest Answer Wins codes have a limited time frame for redemption, so it's best to redeem them as soon as you can.
Find codes for other popular games on our Roblox Promo Codes section.
Longest Answer Wins FAQs
How do I redeem codes in Longest Answer Wins?
Want to redeem all the active codes in Longest Answer Wins? Here's how you can do it:
First you have to log in to your Roblox account.
When you are in the homepage of Roblox search for 'Longest Answer Wins' game.
After that, click on the green play button – this will launch the game in your device.
Click the "Codes" button located on the main lobby's right side.
It will open up a redemption window which is similar to the image given above.
Now, enter all the codes inside the 'Type code here' section.
Finally, click on the 'Submit' button to redeem your code.
If your code is valid you will get free rewards in your inventory.
Where do I get more Longest Answer Wins promo codes?
To stay up-to-date on the latest Longest Answer Wins codes and updates, you can follow the official Discord server and Twitter profiles of Longest Answer Wins game. Just don't get your hopes up too much – codes don't come out very often. However, we'll post any new codes on this page as soon as they're released.
What are Longest Answer Wins codes?
They are codes that give you free rewards to help you progress in the game. Keep in mind, these Longest Answer Wins codes can only be used once, so make sure you're ready to use them before redeeming them. And don't wait too long, they can expire anytime!
That's it for the codes we have for Roblox Longest Answer Wins at the moment. If you come across any we haven't listed, please let us know in the comments and we'll add it ASAP! Good luck on your quest to become the top player in Longest Answer Wins game!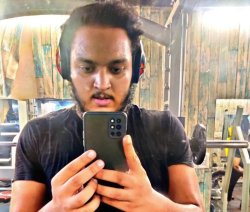 Latest posts by Amir Shiraz
(see all)