Check out the newest Marvel Infinity Trello and guide wiki. Released by "Exedra Games", it is a fast-paced 3D Roblox game inspired by popular Marvel universe. You can play with your favorite Marvel characters like  Iron Man, Loki, Spiderman, Wands, and more.
On this page you will find information about price, characters, health points, infinity stones, and infinity maps.
So, let's get started!
Marvel Infinity Trello Wiki
Marvel Infinity price guide
Prices – tags: prices, infinity stones, dark hold,
Characters:
Captain Marvel: 35k Shield credits + space stone (200 R$)
Base Thanos: 100K Shield credits + all the stones (1000 R$ + premium for soul stone)
Thanos: Endgame skin 550 R$ + Base Thanos
Loki: 15k Shield Credits + Mind stone
Agatha Harkness: 25k Shield Credits + Darkhold (250 robux)
Hawkeye: 7500 Shield Credits
Thor: 650 robux
Endgame wanda: 850 robux
Wanda: The scarlet Witch Skin Endgame Wanda (850 robux) with all her moves unlocked + Darkhold (250 robux) + 100k credits or 1250 robux gamepass (the gamepass will not be out on release and it is an alternative to buying her with 100k shield credits)
Dr strange: 1050 robux
Vision: 9k sheild credits + mind stone (200 R$)
Iron Man: (Mark 6) Free (starter character)
Iron Man: (Mark 85) 650 R$
Mantis: 2500 Shield Credits
Nick Fury: 3500 Shield Credits
Quicksilver: 5k Shield Credits + mind stone (200 R$)
Spiderman: 650 robux
Winter Soldier: 3500 Shield Credits
Ultron: 9k Shield Credits
Yondu: 10k Shield Credits
Hulk: 20k Shield Credits
Hela: 40k Shield Credits
Groot: 7500 Shield Credits
Ant-Man: 7500 Shield Credits
Black Panther: 7500 Shield Credits
Captain America: Free (starter character)
SUBJECT TO CHANGE
Misc:
Quinjet OFF SALE
VIP 2000 R$
Currencies:
1000 Shield Credits 50 R$
5000 Shield Credits 200 R$
20,000 Shield Credits 650 R$
50,000 Shield Credits 1250 R$
3 Avengers points 150 R$
10 Avengers points 500 R$
25 Avengers points 1000 R$
60 Avengers points 2000 R$
Marvel Infinity Character Tier List
Main Avengers:
Captain America
Spider-Man
Hawkeye
Black widow
Iron Man
Wanda Maximoff
Vision, Hulk
Ant-Man
Thor.
Other Heroes:
Black Panther
Yondu
Mantis
Captain Marvel
Groot
Doctor Strange
Bucky Barnes (Winter Soldier)
Drax
Quicksilver
Nick Fury.
Villains:
Thanos
Agatha Harkness
Ultron
Loki
Hela
If I brought the old game passes do I have to purchase them again?
If you brought game passes from the old experience they will transfer to the new experience. You don't have to buy the game passes again
How do I obtain Wanda: The Scarlet Witch skin?
The Scarlet Witch skin will have a whole new set of abilities including flight, teleportation, Hex and Dream-walking. She will also have a WandaVision & MoM-based outfit. To unlock her you must have:
Endgame Wanda game pass: https://www.roblox.com/games/6374024109/Marvel-Infinity (or the old one)
All of Endgame Wanda's abilities are unlocked via Avengers points (use ?tag avengers points to find out more)
The dark hold (use ? tag dark hold to find out more)
After you have done all of the above you can either spend 100k shield credits or the 1250 robux Scarlet Witch game pass
The Scarlet witch game pass and character will not be out upon release and will come in a later update
Similar reads: Anime Souls Simulator Trello
Roblox Marvel Infinity Guide Wiki
Marvel Infinity Health Points
Captain Marvel: 525HP
Thanos: 500HP (+500HP with Endgame skin)
Loki: 300HP
Agatha Harkness 145HP
Hawkeye 135HP
Thor 350HP
Wanda (endgame) 160HP
Dr strange 160HP
Vision 200HP
Thanos 500HP
Captain America 185HP
Iron Man (Mark 6) 100HP
Iron Man (Mark 85) 100HP
Mantis 100HP
Nick Fury 145HP
Quicksilver
Spiderman 180HP
Winter Solider 160HP
Ultron 180HP
Yondu 170HP
Hulk unconfirmed
Hela 450HP
Groot 100HP
Ant-Man 135
Black Panther 185HP
How do I obtain Dark Phoenix/ Emma Frost/ Wiccan?
The Dark Phoenix, Wiccan and Emma Frost are custom characters and are unobtainable by players.
How do I obtain Thanos in Marvel Infinity Roblox?
Thanos requirements: 100.000 Shield Credits and all the Infinity Stones [750R$] + Roblox Premium to unlock Thanos.
Will any characters have limited slots in a server?
Marvel Infinity Characters that have limited slots are:
Agatha – 2
Scarlet witch – 1
Thanos – 1
Endgame Wanda – 3
Spider-Man – 4
Black Widow – 5
Hela – 1
Captain Marvel – 2
Iron-Man – 5
Dr Strange – 2
Thor – 3
In-game Currencies
The 2 in-game currencies consist of Shield Credits and Avengers Points. Shield Credits are used to unlock characters and can be obtained via completing quests (1k-2k), killing (50 per kill) completing modes and if you have VIP 1000 daily. Avengers points are used to unlock.
A character's ability costs 1-10 points. To get avenger points you can exchange shield credits, and complete quests and game modes. If you own VIP you will get 1 free daily. You get 3 avengers points free with every character you buy.
Recommended games: Roblox Pixel Piece Guide & Tier List
Roblox Marvel Infinity Stones Guide
How much do the stones cost and do I need them for game pass characters?
Stones are no longer a requirement for game-pass characters. For non-game pass characters you will need to find them and for some of the stones, you will need to purchase them with Robux. (The location of the sones will be in their relative MCU locations)
space stone 200 R$
mind stone 200 R$
reality stone 200 R$
power stone 200 R$
time stone 200 R$
soul stone ROBLOX Premium (to be able to access former)
How do I obtain the Darkhold and do I need It for Agatha Harkness?
The Dark hold is obtained in Agatha's house located in Westview – access to the house will be 250 Robux. The Darkhold can be used to unlock Wanda: The Scarlet Witch skin and Agatha Harkness.
Roblox Marvel Infinity Skins List
Will any characters have skins?
Skins have been confirmed, and they can have additional abilities and/or health.
Currently confirmed skins in Roblox Marvel Infinity:
Thanos: Endgame Skin: The skin will cost 350-550 R$, will have +500 HP (=1000HP) and 3 additional moves.
Wanda: The Scarlet Witch skin: Wanda Maximoff will have a skin that will be both WandaVision and Multiverse of
Madness inspired. Extra moves will include flight, teleportation, Hex and dream walking.
The only skin that's coming on release is Thanos' Endgame skin The Scarlet Witch will come post-release.*
Roblox Marvel Infinity Maps
Confirmed maps for release
New York
Asgard
Westview
Titan
Starks mansion
Avengers Compound
Vormir
Morag
We update this Marvel Infinity Trello guide on a frequent basis. So bookmark this page for future updates.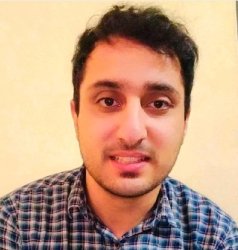 Latest posts by Oman Bilal
(see all)