Welcome to our comprehensive guide on the Motion Sensors Stealth Build in Roblox Notoriety. Here, we will explore a skill-focused build that revolves around the aced Motion Sensors skill.
By utilizing trip mines and strategic gameplay, this build allows you to mark guards that pass by the trip mines, enhancing your stealthy approach.
Without ado, let's delve into the details of this powerful Notoriety Motion Sensors Stealth Build and uncover its key components.
Also read – Engineer Build
Notoriety Motion Sensors Stealth Build
You will require 87 skill points in total to obtain this build. It's essential to note that this build cost $476,000. But as you develop your stealth skills, the investment will pay off greatly.
Here are the weapons and other things you're going to use:
Weapon Loadout:
Equipping the Jungle suppressor will be useful for both your primary and secondary weapons. A tomahawk can be used in place of your knife if you want a change of pace, giving your loadout a unique flair.
Mastermind Tree: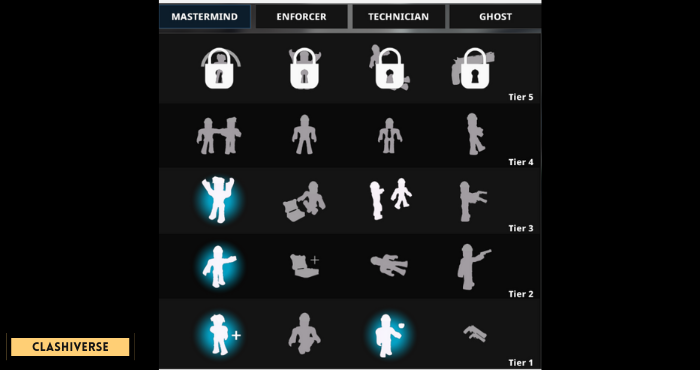 Within the Mastermind skill tree, there are several crucial abilities to acquire:
Cable Guy: More zip ties.
An Apple A Day: More stamina.
Intimidator: Just hostage taking stuff in general.
Halt!: Taking guards hostage on difficulties below Extreme, as pagers don't trigger on those difficulties if you hostage them.
Charisma: Making teammates move a bit faster.
Enforcer Tree:
Now, let's see the Enforcer tree which really only contains one skill.
Pack Animal: With this skill, you gain the ability to instantly pick up bags and experience improved speed while carrying them. This efficiency significantly contributes to the success of your missions.
Technician Tree:
Within the Technician skill tree, the following abilities are vital for this build:
Drill Technician & IT Department: Mostly drilling stuff.
More Firepower: More trip mines. (Who would've thought this would be an absolute necessity for a build like this?)
Motion sensors: The skill this build is based around. This skill allows you to mark guards that walk past your trip mines. Remember that you have to toggle it on to make it mark them and not spontaneously blow up.
Carrier Pigeon: Carrying two bags at once. Most meta builds have it, so why not?
Ghost Tree:
In the Ghost tree, focus on the following skills to maximize your stealth capabilities:
Chameleon: Grabbing loose loot in casing mode.
Illusions and Inner Pockets: Less detection risk.
Cleaner: More body bags.
Duck and Cover + Parkour: Increased mobility.
Nimble: Lock picking safes and disabling cameras.
Infiltrator: Opening doors with your melee and faster lock picking speed.
The core mechanics and skill synergies of this build offer a strong foundation for successful stealthy endeavours, but it's crucial to note that not all heists have been tested with it.
Don't forget to give us a thumbs-up on Facebook and stay connected with the latest updates by following us on Pinterest, Reddit, and Twitter. Join our social media family and be a part of our exciting journey!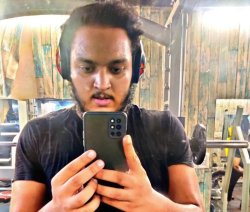 Latest posts by Amir Shiraz
(see all)