Grab all the active Roblox Project Mugetsu codes right here! You can use these codes to earn freebies such as 2x mastery, free spins, EXP boost, and other rewards. Further down the page, we also explain how to redeem Project Mugetsu codes easily.
Published by "Osiris Productions", Project Mugetsu is a newly released game on Roblox where you get to be a ninja. You'll be doing daily missions and taking on all sorts of enemies to level up your skills and unlock new weapons. Plus, you can customize your ninja with different stats and abilities. It's like playing dress-up, but with way more swords and shurikens.
If you are looking for more Roblox freebies check out the latest Voxlblade codes, Anime Combat Simulator codes, Fire Fort Guardians codes, Latex Piece codes, Blue Locked League codes, Anime Universe Simulator codes, & Paragon codes pages.
Project Mugetsu Codes Wiki
Here are all the active Project Mugetsu codes:
Active Project Mugetsu Codes List
130KLIKESBOOSTS – Gives x1 hour Boosts (NEW)
SORRYFORSOMANY – Gives 3 orbs / 185 spins / mastery boost on all (NEW)
ULQRES – Gives ability reroll
ULQORB – 1 leg orb (lvl 30+ only)
EXCALIBUR – 75 spins / 2x boosts on all
120KLIKESREROLL – ability reroll
120KLIKESBOOSTS – mastery, gold, exp boost
120KLIKESORBS – 3 orbs (Must be Level 30)
120KLIKESSPINS – 85 spins
JUICYRETURN – 100 spins and master boost on all
SUPRISEORBS – 5 leg orbs
MAYBEANORBFIX – Gives x3 legendary orbs
MOREBUGFIXES – Gives ability reroll
ANOTHERSHUTDOWNSORRY – Gives all mastery boosts and 85 spins
SORRYFORWANDEN – Gives 75 spins
BUGFIXESREROLL – Gives ability reroll
MOREORBS – Gives x1 leg orb
110KLIKES – 100 SPINS
ABILITYREROLLOCKEDIN – Ability Reroll
ABILITYREROLL – Ability Reroll
SORRY4BUGS – 75 spins
SCHRIFTS – Ability Reroll
QUINCY – Ability Reroll
SORRYFORTHEWAIT – Ability Reroll
NEWCLANS – 150 Rerolls
UPDATE1RACERESET – Race Reset
UPDATE1 – Orb and cash
GAMEMODES – 2x exp and cash 1 hour
BANKAIS – 2x mastery 1 hour
MothersDayLegendaryOrbndGold – 2 legendary orbs & 75k gold, only obtainable if your level 50 or higher
MothersDaySpins – 65 spins on every slot
MothersDayMastery – 1 hour mastery on all mastery
28MVISTS – reroll ability
UPDATESOON – reroll ability
95KLIKES – reroll Ability
90KLIKES – reroll Ability
85KLIKES – 65 Spins
160KFAVORITES – 15k Gold (Level 30+ Only)
OneMonthLegendaryOrb – 3 legendary orbs only obtainable if u over level 45
OneMonthLegendarySPINS – 45 spins on every slot
OneMonthREROLLAbility – reroll Ability
OneMonthResetRace – reset Race
FINALLY100KLIKES – 1 legendary orb (only claimable if level 50 or higher), 45k gold, 50 spins, all 2x boosts for 1 hour
Expired Project Mugetsu Codes List
RESETRACE – Reset Race (Resetting your race resets zanpakuto progression, Hollow progression, and Spiritual Standing progression, and sets you back to Human)
100KMEMBERS – Reset Resurrección (ONLY USE IF YOU'RE A HOLLOW)
10KLIKES – 30 Minute Mastery Boost
15KLIKES – 30 Minute Mastery Boost
20KLIKES – Reset Shikai (ONLY USE IF YOU'RE A SOUL REAPER)
SHUTDOWNSPINS – 25 Spins
EXPLOITFIXES – Redeem code for free rewards
SORRYFORSHUTDOWN – Redeem code for 30m 2x mastery, 30m 2x exp, and 30 spins on each slot
RELEASE – Redeem code for 15 spins in each slot with 2x exp
EIDMUBARAK – 1 Hour Mastery, Gold, and XP boost, 1x Legendary Orb, 35 spins and 10k gold (Gold is only awarded if you're over level 30)
80KLIKES – Reroll Ability
HERESTHESPINS – 85 Spins
SORRY4DASHUTDOWN – Reroll Ability
THANKSFOR200KMEMBERS – Reroll Ability
70KLIKES – 85 Spins (NEW)
EASTERUPDATE – Race Reset
FIRSTWEEKISOVER – 1 hour 2x mastery
60KLIKES – 30 Spins
HERESABILITYREROLLONE – Reroll Ability
HERESABILITYREROLLTWO – Reroll Ability
HERESABILITYREROLLTHREE – Reroll Ability
HERESABILITYREROLLFOUR – Reroll Ability
HERESABILITYREROLLFIVE – Reroll Ability
SORRYFORPINGS – 75 Spins
SOULSOCIETYISBACK – 30 minute Gold Boost and Mastery Boost (If you redeem this in Main Menu it will Reroll Your Ability!)
10MVISITS – 50 Spins
EXCUSETHESHUTDOWN2 – Reroll Ability (If you redeem this in the Main Menu, it will give you boosts!)
50KLIKES – 35 spins and 10k gold (Gold is only granted if you're above level 30)
SHUTDOWNABILITYREROLL – Reroll Ability
EXCUSETHESHUTDOWN – 30 minute exp boost and mastery boost and 30 spins
40KLIKES – 15 Spins on One Slot
35KLIKES – 50 Spins on One Slot
SORRYITSEXPENSIVE – 2 Hours of 2x Gold Buff
ABILITYREROLLONE – Reroll Ability (Applies to both Shikai and Resurrección)
ABILITYREROLLTWO – Reroll Ability (Applies to both Shikai and Resurrección)
ABILITYREROLLTHREE – Reroll Ability (Applies to both Shikai and Resurrección)
ABILITYREROLLFOUR – Reroll Ability (Applies to both Shikai and Resurrección)
Before you jump into using those codes inside the redemption section of Project Mugetsu game, there are a couple of things you need to keep in mind. Firstly, codes are case-sensitive, so make sure you are typing them exactly as they appear in the list.
Secondly, most codes have a limited time frame for redemption, so it's best to use them as soon as you can.
This article is part of our huge Roblox Promo Codes directory.
Project Mugetsu FAQs, Answered
How do I redeem codes in the game?
Here's all you need to know about using a Project Mugetsu code.
First, you have to log in to your Roblox account.
When you are on the homepage of Roblox search for the "Project Mugetsu" game.
After that, click on the green play button – this will launch the game on your device.
In the main menu you will come across "Codes" icon.
This will open up a redemption window which is similar to the image given above.
Now, enter all the codes inside the "Empty" section.
Finally, you can now hit the green "Redeem" button to use the inserted code.
If your code is valid you will get free rewards in your inventory.
What do Project Mugetsu codes do?
They are special codes given by developers to help players progress quickly in various stages of the game. Keep in mind, these codes can only be redeemed once, so you should be 100% sure when you think of using them.
How do I find new promo codes?
To stay up-to-date on the latest codes and updates, you can follow the developers on their official Discord server or join the game's Roblox group & follow them on Twitter. Just don't get your hopes up because promo codes don't come out very often, but when they do, it's mainly to mark a significant milestone, and core update release.
But, you don't need to look elsewhere for the most recent updates because we are continually monitoring for new promo code announcements. You can simply keep a tab on this page to learn about sneak peeks and codes.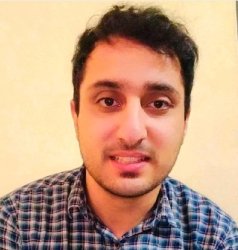 Latest posts by Oman Bilal
(see all)