Have you ever wanted to explore the world of One Piece in Roblox? Well, now you can with RELL Seas! This open-world action RPG lets you battle iconic pirate characters, explore famous manga locations, and collect devil fruits with special abilities.
One of the best ways to stay up-to-date on the latest news and developments is to check out the official RELL Seas Trello board and Discord server. Inside them, you can find information about the new features, maps, and more.
You can also connect with other fans and discuss your excitement for the game.
RELL Seas Trello & Discord Links
Here are the official links to the RELL Seas Trello and Discord servers. I've checked them myself to make sure they're authentic, so feel free to jump in and learn everything you can about the game!
Frequently Asked Questions
What is Trello, and how is it related to RELL Seas?
Trello is like a digital whiteboard that helps developers stay organized and on track. It's also the place to go for all things RELL Seas, from news and updates to sneak peeks at what's in development.
Is the Trello board regularly updated?
Yes, the RELL Seas Trello board is updated all the time to keep the community in the loop on how the game is coming along.
What can I do on the RELL Seas Discord server?
The official RELL Seas Discord server is a great place to hang out with other players, get help and advice, find teammates, join events, and stay up-to-date on the latest news from the developers.
Feel free to hop in and say hi!
For more Roblox game Trello, check out the following list: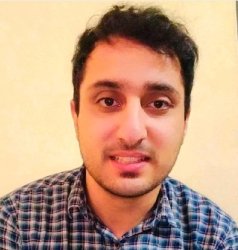 Latest posts by Oman Bilal
(see all)